波尔多 红葡萄酒
This red wine conveys balance and elegance rather than jammy concentration. The subtle character and structure of Clarendelle Bordeaux Red come from its inspired blend of three traditional varietals, Cabernet Sauvignon, Merlot and Cabernet Franc.By blending the quality and characteristics of each varietal, the Domaine Clarence Dillon oenologists and the Clarence Dillon Wines team produce perfectly harmonious wines.
Choose your vintage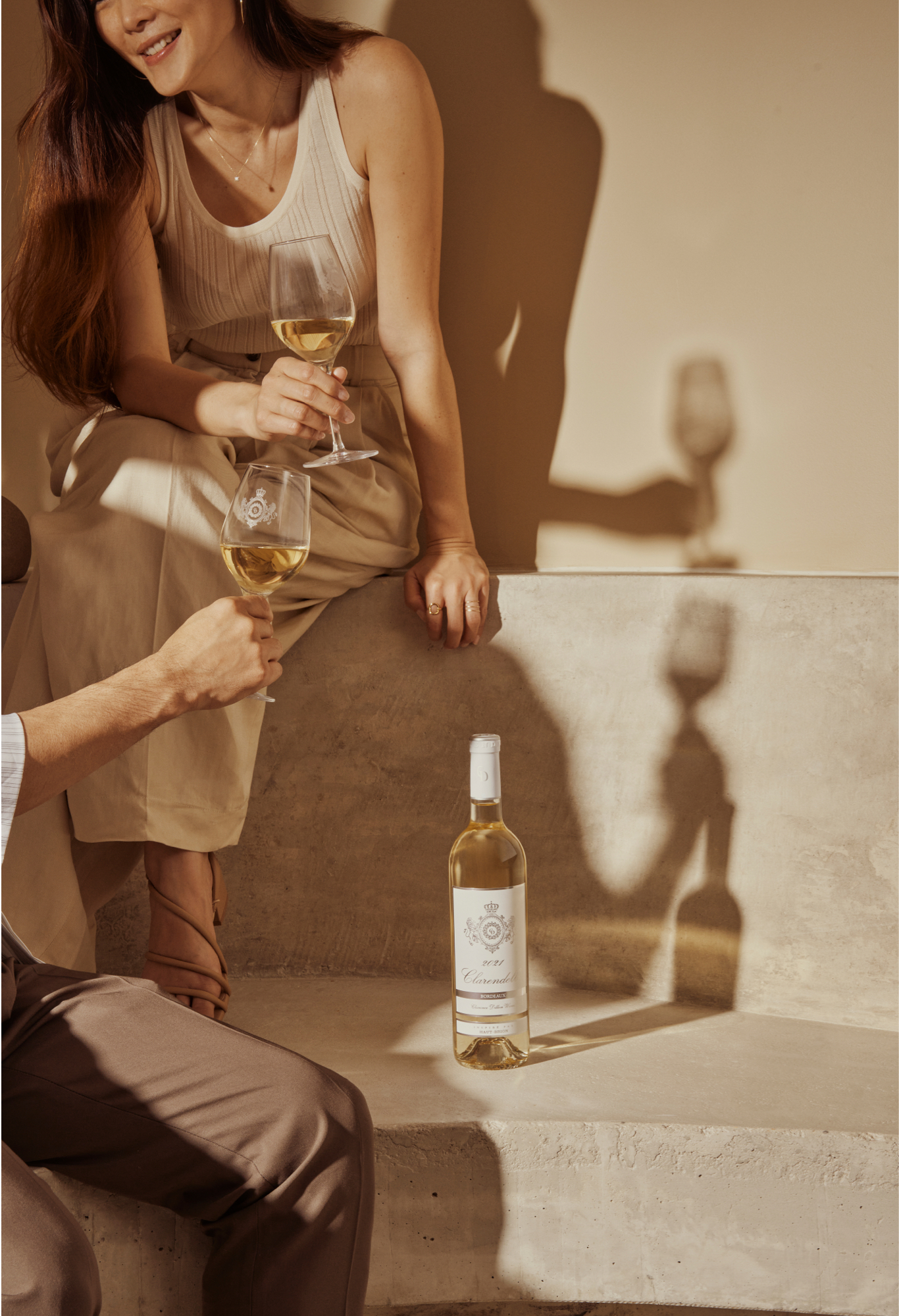 波尔多 白葡萄酒
Clarendelle Bordeaux White is inspired by the subtle structure of Domaine Clarence Dillon white wines, containing the unique mystery of its rare and illustrious cousins. Clarendelle Bordeaux White is a delicate blend of two traditional Bordeaux varietals, Sémillon and Sauvignon, to which, in some years, a flourish of Muscadelle may be added.
Choose your vintage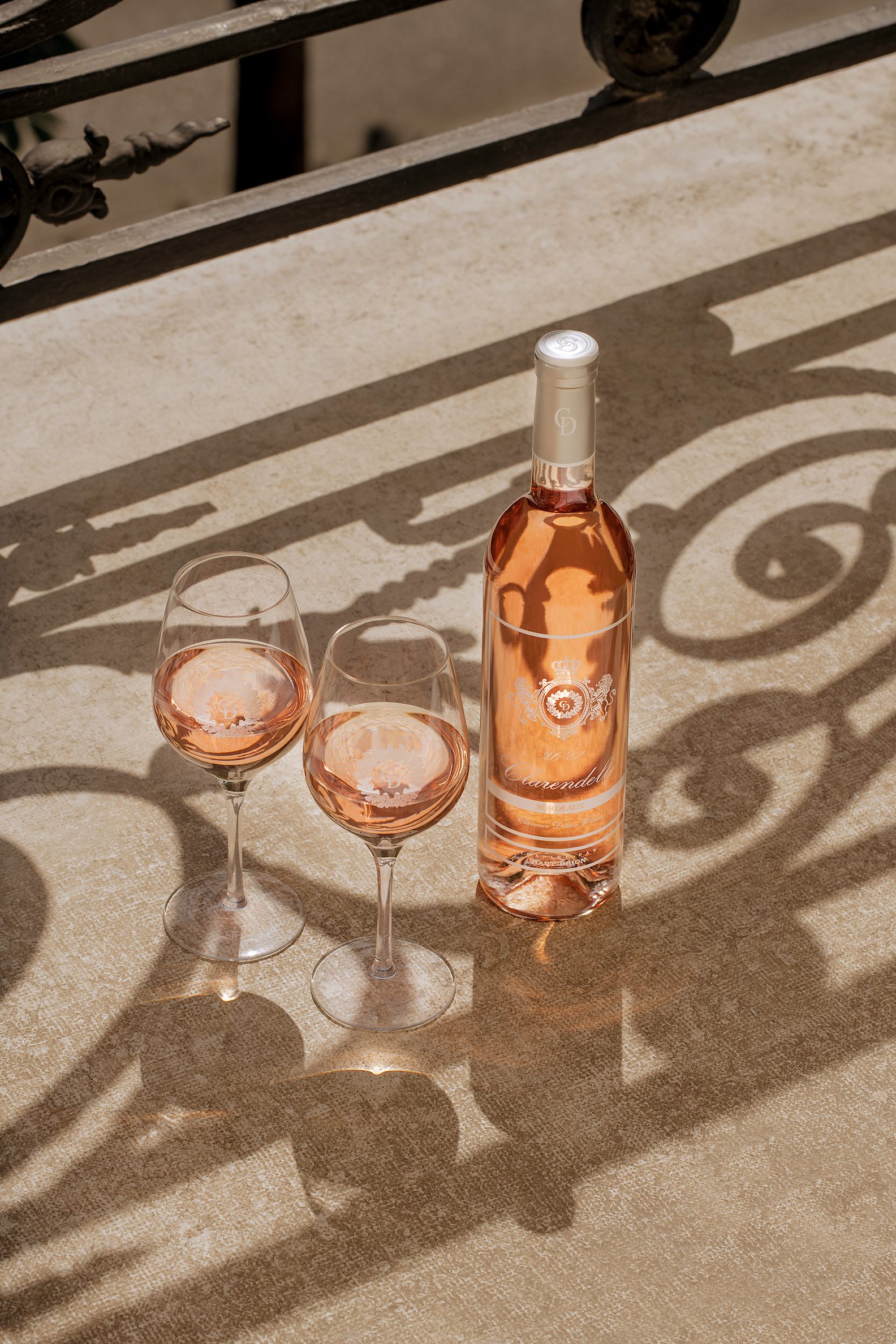 波尔多 桃红葡萄酒
The first official rosé wine in the history of Domaine Clarence Dillon, Clarendelle Bordeaux Rosé is produced by a short maceration of Merlots and Cabernets and is notable for its finesse, strength and delicious flavour. This gastronomic rosé has a fruity, fragrant personality, blended with harmony and elegance.
Choose your vintage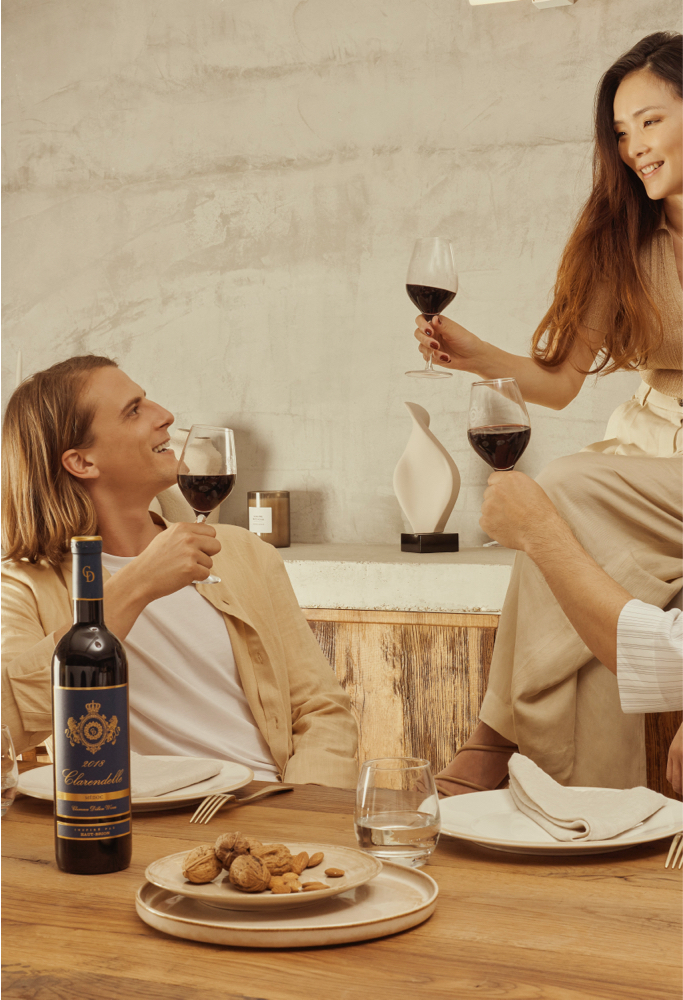 梅多克
Clarendelle Medoc, Inspired by Haut-Brion, is a delicate and elegant red wine. Like the great Medocs, often quite tannic when young, it becomes more balanced with age. Clarendelle Medoc, Inspired by Haut-Brion, is a subtle blend of two traditional grape varieties from Bordeaux: Merlot and Cabernet Sauvignon. We find in this wine all the complexity and character of its terroir.
Choose your vintage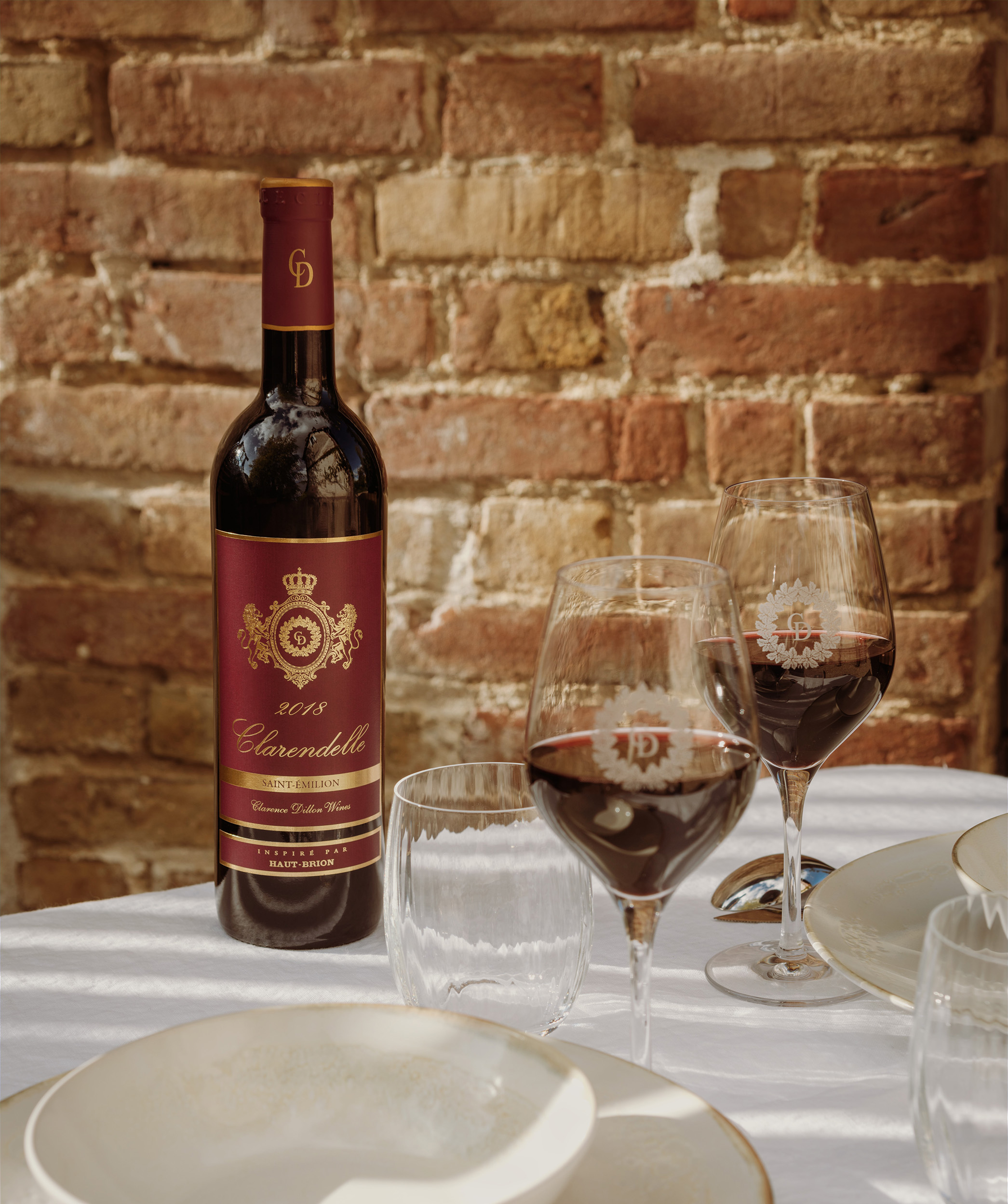 圣埃美隆
Clarendelle Saint-Émilion, Inspired by Haut-Brion, is a subtle blend of three traditional Bordeaux grape varieties: Merlot, Cabernet Franc and Cabernet Sauvignon. This wine expresses all the mystery of Saint-Émilion, with this unique style. It is a real wine of pleasure and sharing.
Choose your vintage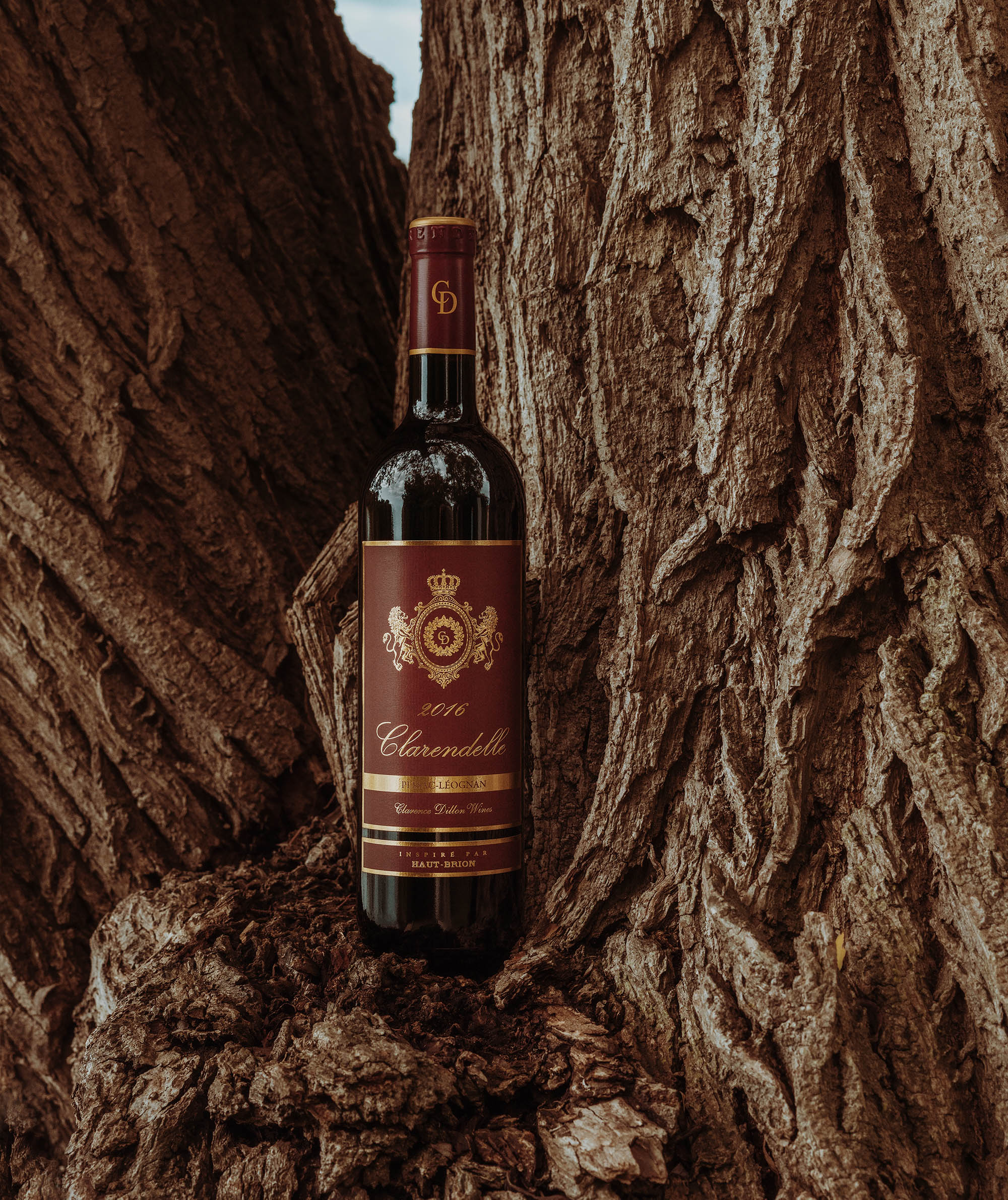 佩萨克-雷奥良
This Clarendelle Pessac-Leognan Reserve draws its inspiration from the quality, elegance and harmony of the wines produced by Domaine Clarence Dillon. It is especially well balanced and reflects the excellence and tradition of its heritage. Thanks to a skilful blend of four traditional Bordeaux grape varietals, Clarendelle Pessac-Leognan is a wine of character with a subtle structure.
Choose your vintage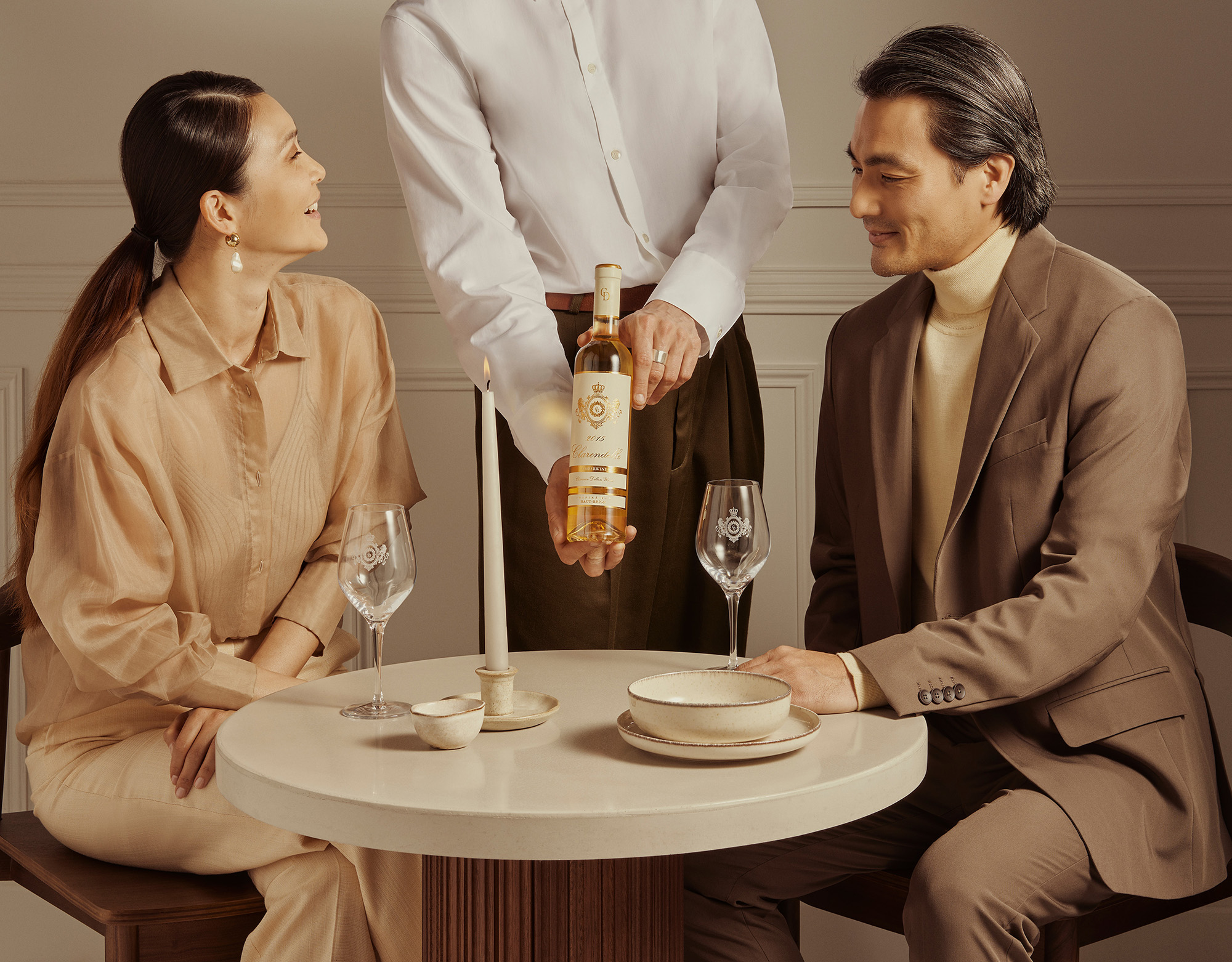 琥珀葡萄酒
The character and subtle structure of Clarendelle Amberwine comes from the combination of two types of grape maturation, Botrytis Cinerea (the grapes develop noble rot as in Sauternes) and late harvest. Amberwine takes its name from the magnificent "amber" colour that it takes on as it ages. Amberwine is a blend of Semillon, Sauvignon and Muscadelle grapes. This charming, accessible and modern wine is distinguished by its freshness and its intrinsic balance of floral fruit and acidity.
Choose your vintage