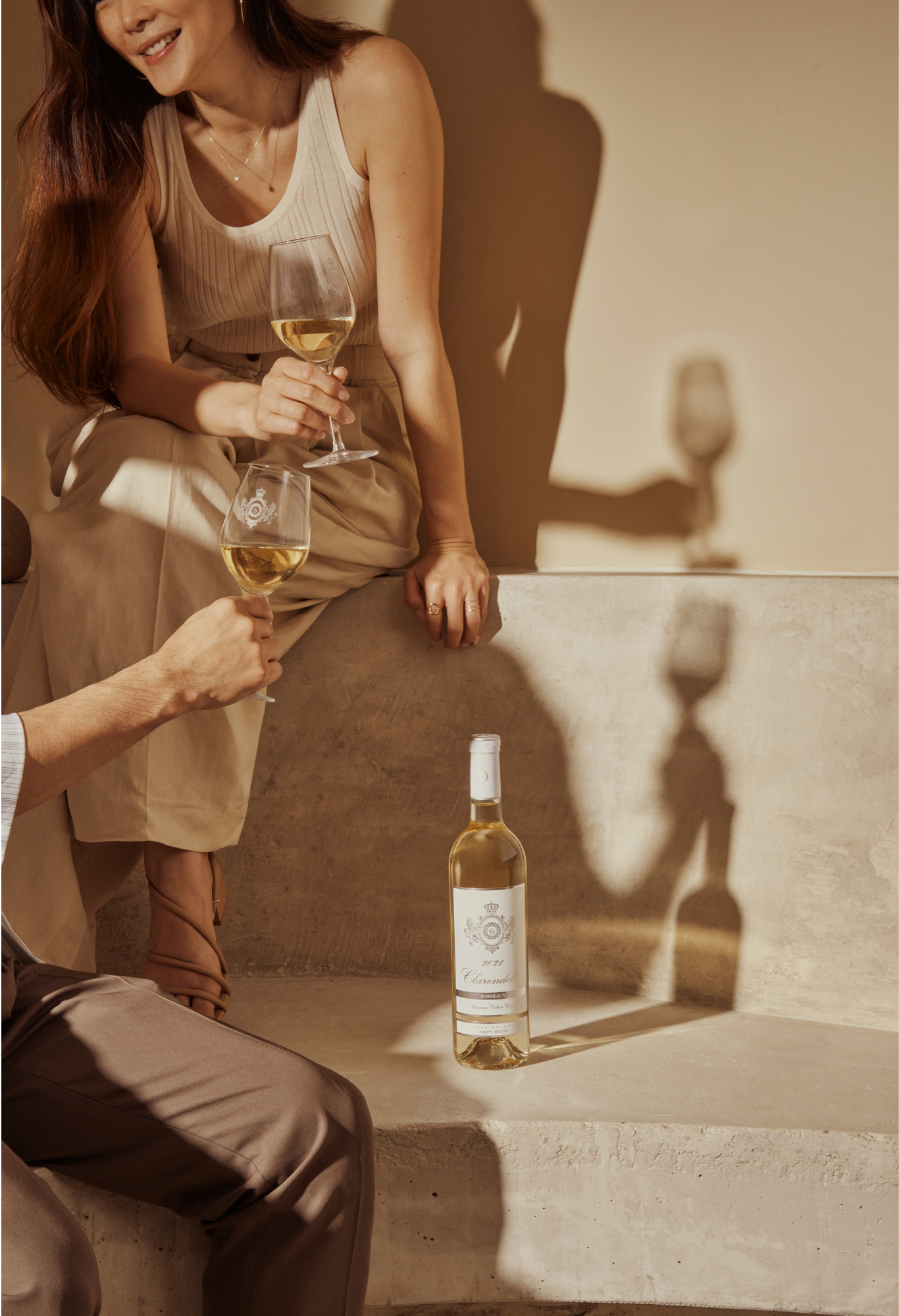 2016
Clarendelle Bordeaux White
Clarendelle Bordeaux White is inspired by the subtle structure of Domaine Clarence Dillon white wines, containing the unique mystery of its rare and illustrious cousins. Clarendelle Bordeaux White is a delicate blend of two traditional Bordeaux varietals, Sémillon and Sauvignon, to which, in some years, a flourish of Muscadelle may be added.

Tasting notes
Pale crystal-clear colour. The superb bouquet displays beautiful freshness thanks to Sauvignon Blanc grapes, which were particularly aromatic in 2016.
The nose features attractive floral aromas (rose petal), as well as fruity nuances ranging from tropical fruit such as pineapple to white peach. The rich, spicy Sémillon and Muscadelle grapes have contributed to making the blend both mineral and full-bodied. This well-balanced wine has a fresh menthol aftertaste.
This 2016 white Clarendelle is delightfully mineral and fruity!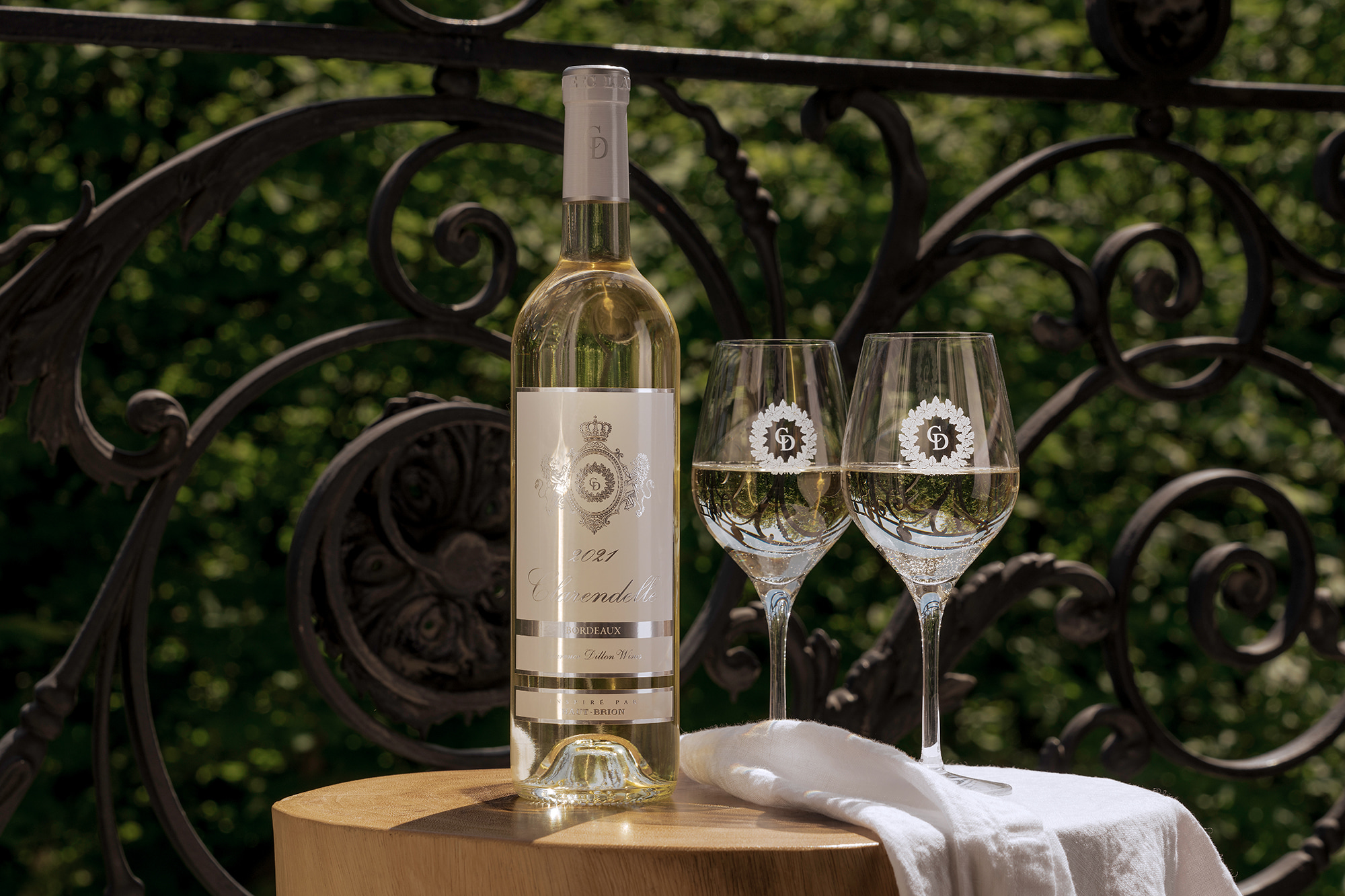 Climate
The weather was very unusual this year due to 3 whole months without rain during the summer!
It did, however, rain abundantly until mid-June, with about 750 mm of precipitation, i.e. equivalent to the annual amount of an entire dry year in Bordeaux. Flowering went very well and beautiful weather set in during the last week of June and lasted until late August – an exceedingly rare phenomenon. Much needed rain finally arrived in September, giving a boost to ripening. The harvest took place during ideal weather.
A few figures
Serving suggestions

Ideal temperature: 10 – 12.5°C.

This wine can be served immediately after uncorking, without decanting.

Grapes varieties

47% Sémillon
42% Sauvignon blanc
11% Muscadelle

Alcohol by volume


选择年份