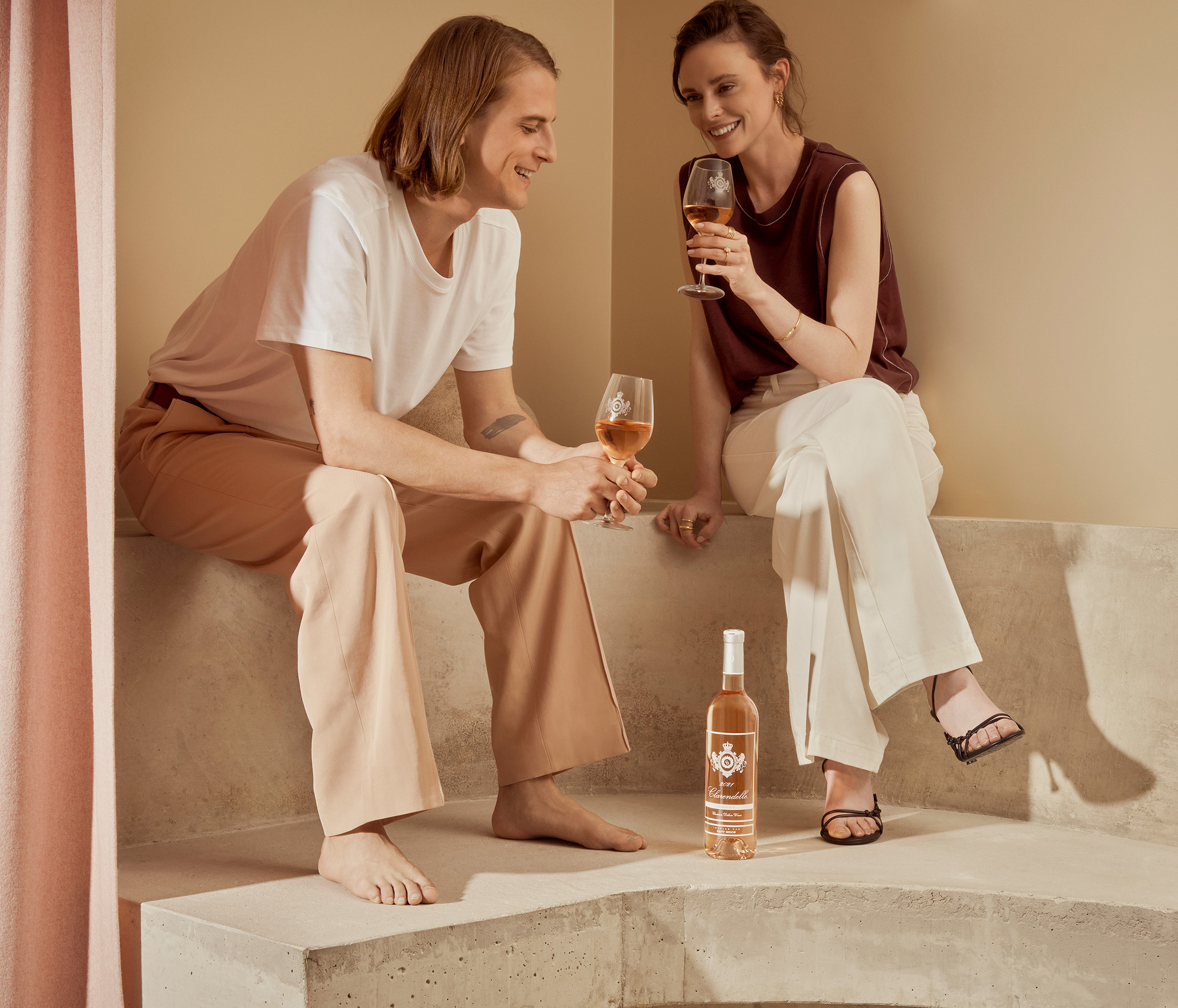 2022
Clarendelle Bordeaux Rosé
The first official rosé wine in the history of Domaine Clarence Dillon, Clarendelle Bordeaux Rosé is produced by a short maceration of Merlots and Cabernets and is notable for its finesse, strength and delicious flavour. This gastronomic rosé has a fruity, fragrant personality, blended with harmony and elegance.

Tasting notes
2022 Clarendelle Bordeaux Rosé is a lovely, brilliant, pale rose colour, perfectly clear.
The berry bouquet features raspberries, strawberries, and redcurrants, with hints of boiled sweets.
The mouthfeel is dense and velvety, with a subtle tannic structure, accompanied by a lovely, minty freshness. Red-berry fruit is also present on the palate, with slightly tropical overtones reminiscent of lychees and pink grapefruit. The overall impression is an explosion of fruit, with a slightly peppery aftertaste.
To conclude, the aromatic intensity of this wine makes it pleasurably flavourful, with a long, delicate aftertaste.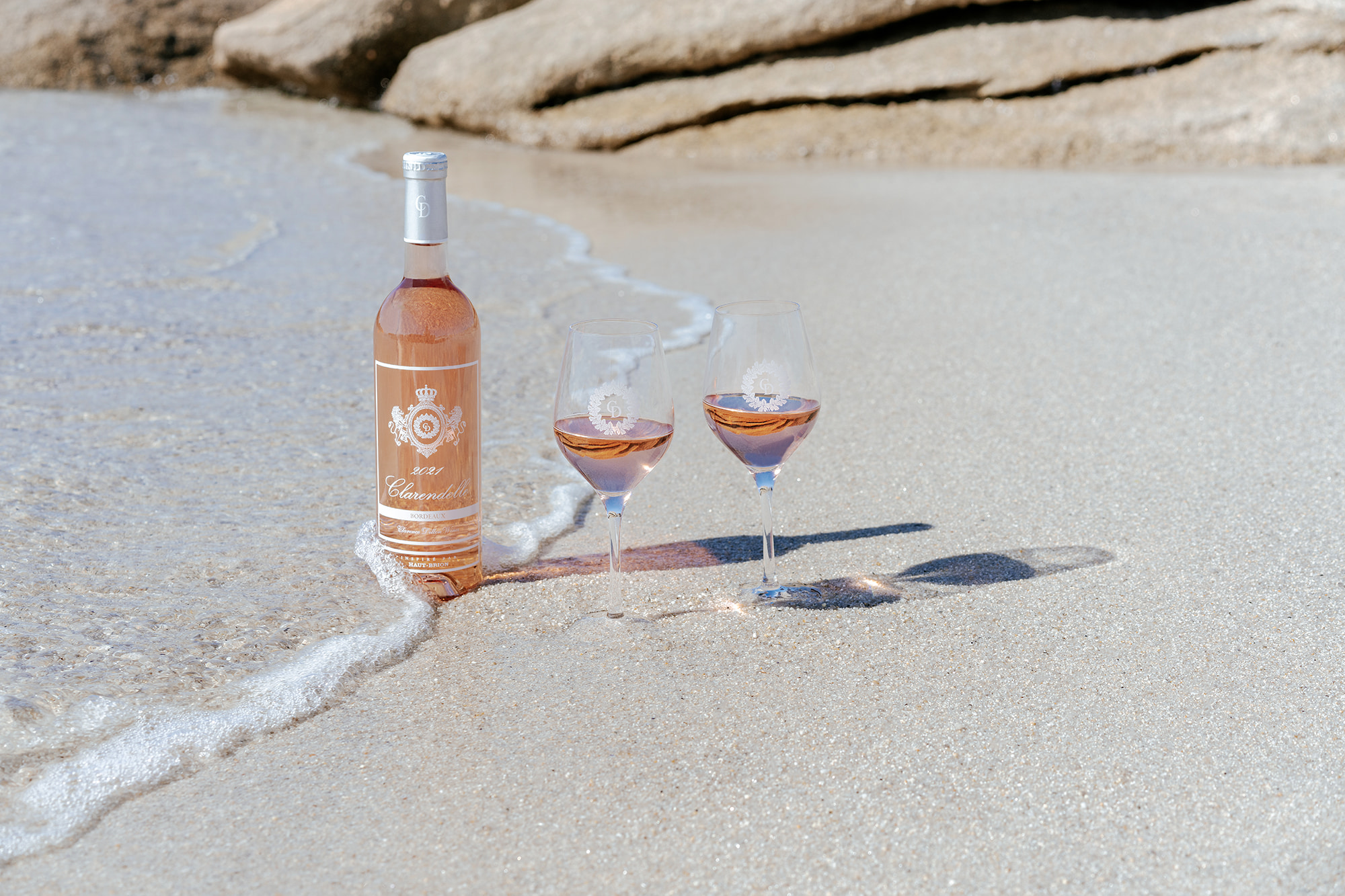 Climate
Everything started with a mild, dry winter, leading to an early bud-break. There were a few worrying spring frosts, but they were kept under control and caused little damage, and the rest of the season was mild and damp, with no disease pressure. Flowering went very well and was completed very quickly, under hot, dry conditions. The vines were very healthy and the grapes set well, opening up the prospect of a very good vintage. The plentiful water reserves from 2021 and the Mediterranean origin of grapevines enabled them to resist the very hot, dry summer weather.
Two storms in August stimulated the final ripening of the grapes.
Despite these difficult conditions, all the wines are good, richly-coloured, and fruity, and most of them are outstanding. The only downside is that we do not have more of them!
Good colour, smoothness, richness, and freshness are the key markers of this vintage.
Our rosé wine selections came from carefully-chosen plots, harvested later this year, in the second half of September. Direct pressing after very short skin-contact under a controlled atmosphere produced a pale rose colour, while enhancing the wine's richness and smoothness on the palate.
A few figures
Serving suggestions

Ideal temperature: 10 – 12.5°C.

This wine can be served immediately after uncorking, without decanting.

Grapes varieties

79% Merlot
16% Cabernet Sauvignon
5% Cabernet Franc

Alcohol by volume

选择年份