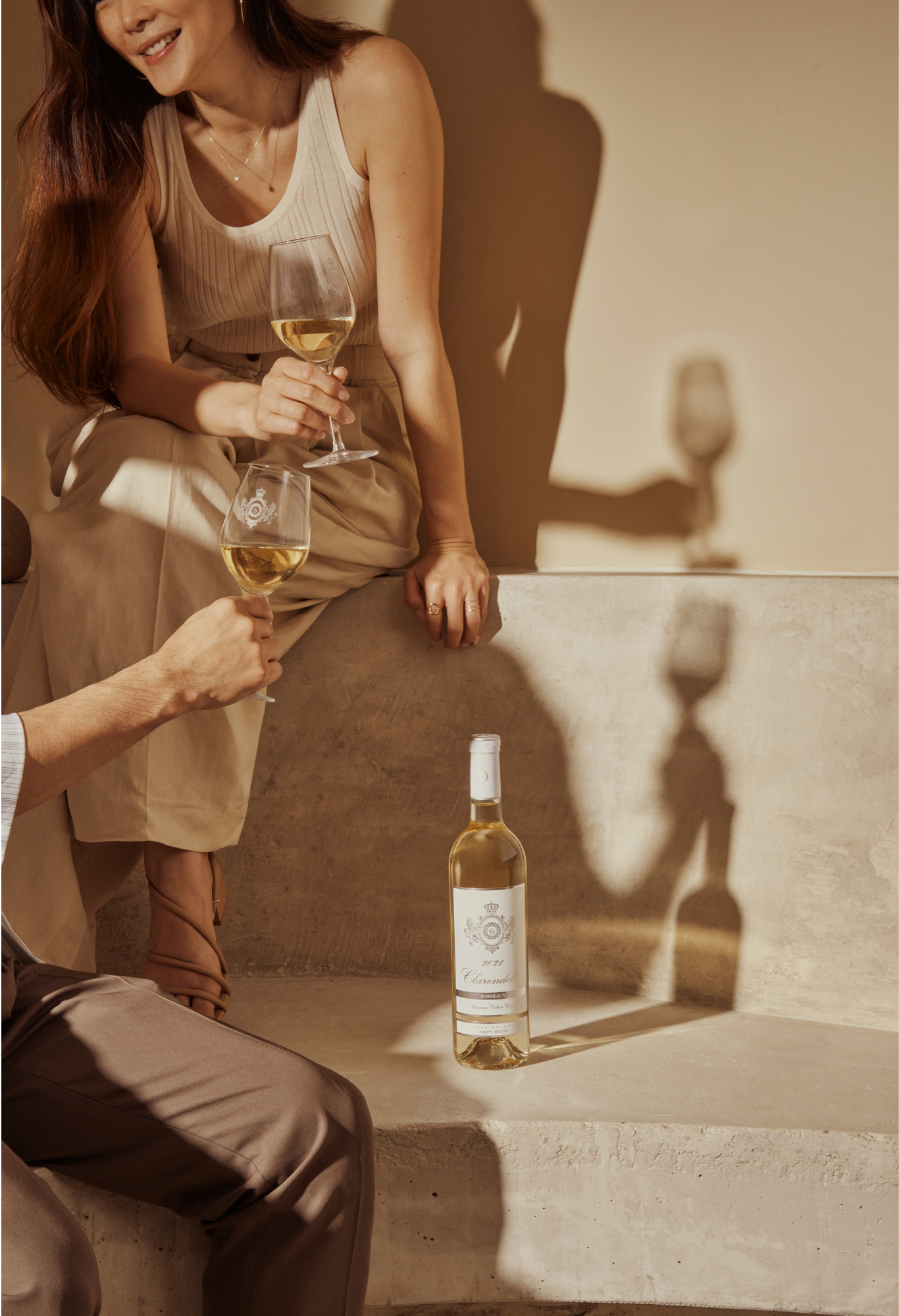 2020
Clarendelle Bordeaux White
Clarendelle Bordeaux White is inspired by the subtle structure of Domaine Clarence Dillon white wines, containing the unique mystery of its rare and illustrious cousins. Clarendelle Bordeaux White is a delicate blend of two traditional Bordeaux varietals, Sémillon and Sauvignon, to which, in some years, a flourish of Muscadelle may be added.

Tasting notes
Beautiful, intense, almost golden colour.rnThe initial impression on the nose is very aromatic and powerful with notes of citrus, orange blossom and acacia, mingled with buttery nuances.rnStarts out delicious, round and rich with wonderful minerality. Fruity flavours come to the fore (pineapple and grapefruit), enhanced by a rich, velvety mouthfeel and silky texture.rnThe incredibly long aftertaste showcases the complexity of this wine, with ripe fruit notes following through to the finish. The overall impression is of a delicious,rnrefined wine with a great deal of elegance.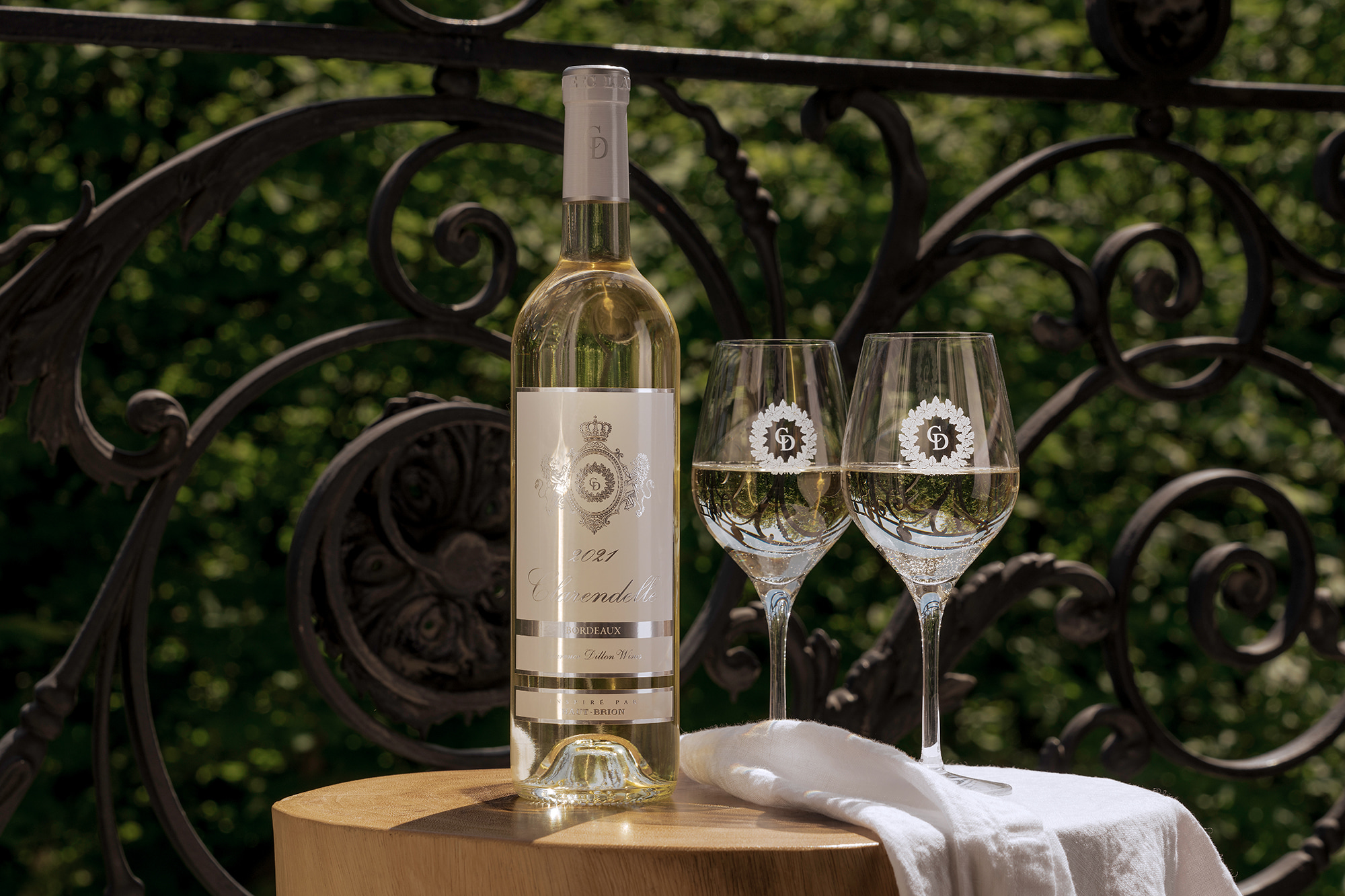 Climate
2020 produced an early-ripening, well-balanced vintage.rnAfter a mild winter, the weather began to change, with heavy rainfall providing the necessary water reserves to support the vines over the summer.rnBud break occurred late February before the sun returned in April and May, conducive to early, even flowering.rnHot, dry conditions settled in from late June onwards but gave way to storms in mid-August. Véraison (colour change) took place mid-July under this ideal spell of weather. The grapes reached optimum ripeness thanks to their very healthy state, up until picking.rnClay-limestone slopes overlooking the Dordogne River were once again the primary source for this wine. After the harvest, the Sauvignon Blanc and Muscadelle grapes underwent skin-contact maceration, followed by slow, gentle pressing. The juice was fermented after cold settling at low temperature in stainless-steel vats. The wines were then aged on fine lees until bottling.
A few figures
Serving suggestions

Ideal temperature: 10 – 12.5°C.rnrnu0026nbsp;rnrnThis wine can be served immediately after uncorking, without decanting.

Grapes varieties

43% Sauvignon Blancrn30% Sémillonrn27% Muscadelle

Alcohol by volume


Choose u003cemu003eyouru003c/emu003e vintage