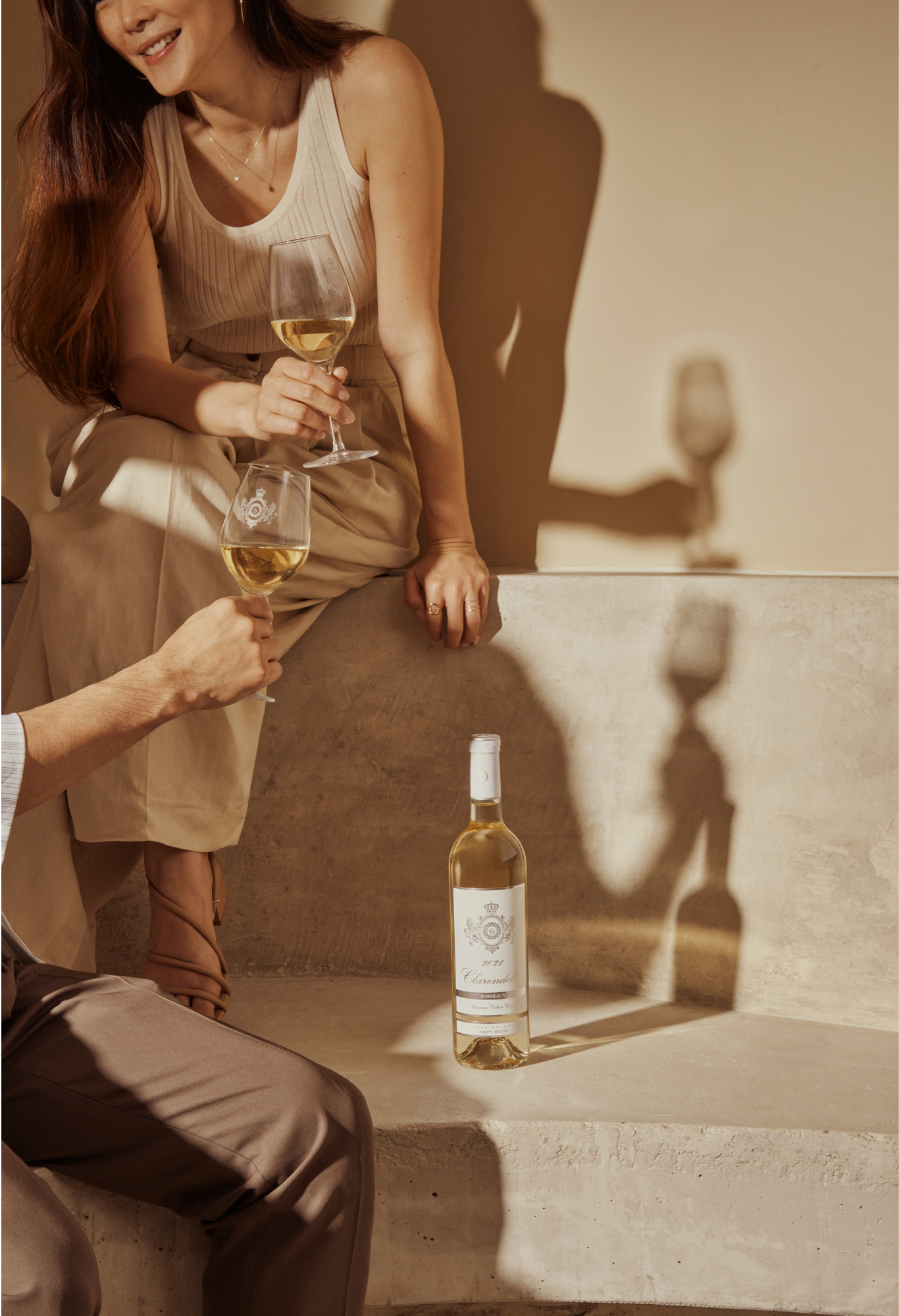 2019
Clarendelle Bordeaux White
Clarendelle Bordeaux White is inspired by the subtle structure of Domaine Clarence Dillon white wines, containing the unique mystery of its rare and illustrious cousins. Clarendelle Bordeaux White is a delicate blend of two traditional Bordeaux varietals, Sémillon and Sauvignon, to which, in some years, a flourish of Muscadelle may be added.

Tasting notes
This wine is a brilliant golden-yellow colour. The initial impression on the nose is of white flower (acacia) aromas, alongside brioche and butter overtones.
Starts out delicious, round and rich with beautiful minerality.
Notes of beeswax and honey follow through to the palate, underpinned by orange zest nuances, and enhanced by a rich, velvety mouth-feel and silky texture.
The incredibly long aftertaste is reminiscent of full-bodied flavours.
The overall impression is of a delicious and refined wine with a great deal of elegance.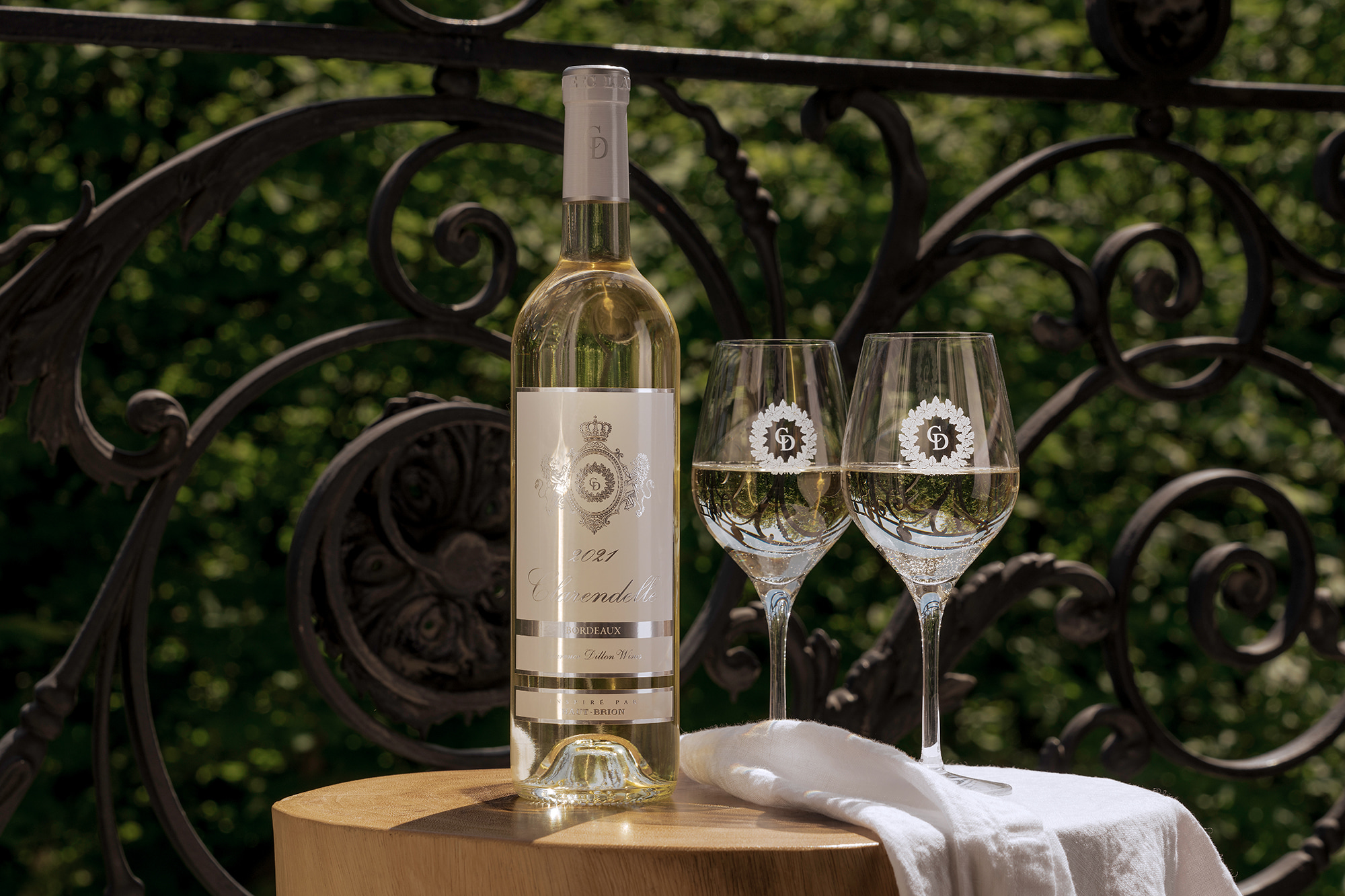 Climate
Every vintage has its own surprises, with 2019 being remembered as a year full of contrasts in the Bordeaux region.
Flowering was spread out, taking place in cool, wet conditions, before a heatwave arrived.
The radical change in the weather conditions resulted in July being the hottest month of the decade.
Several much-welcomed rainstorms in late July paved the way for véraison, or colour change, which took place evenly, thanks to the efforts of winegrowers during the month of August.
For several years, the weather conditions in late summer have produced very fine vintages in Bordeaux, made from exceptionally healthy grapes.
This year looks set to follow this trend, joining the ranks of the finest vintages ending in "9"!
A few figures
Serving suggestions

Ideal temperature: 10 – 12.5°C.

This wine can be served immediately after uncorking, without decanting.

Grapes varieties

62% Sémillon
28% Sauvignon blanc
10% Muscadelle

Alcohol by volume


Choose your vintage