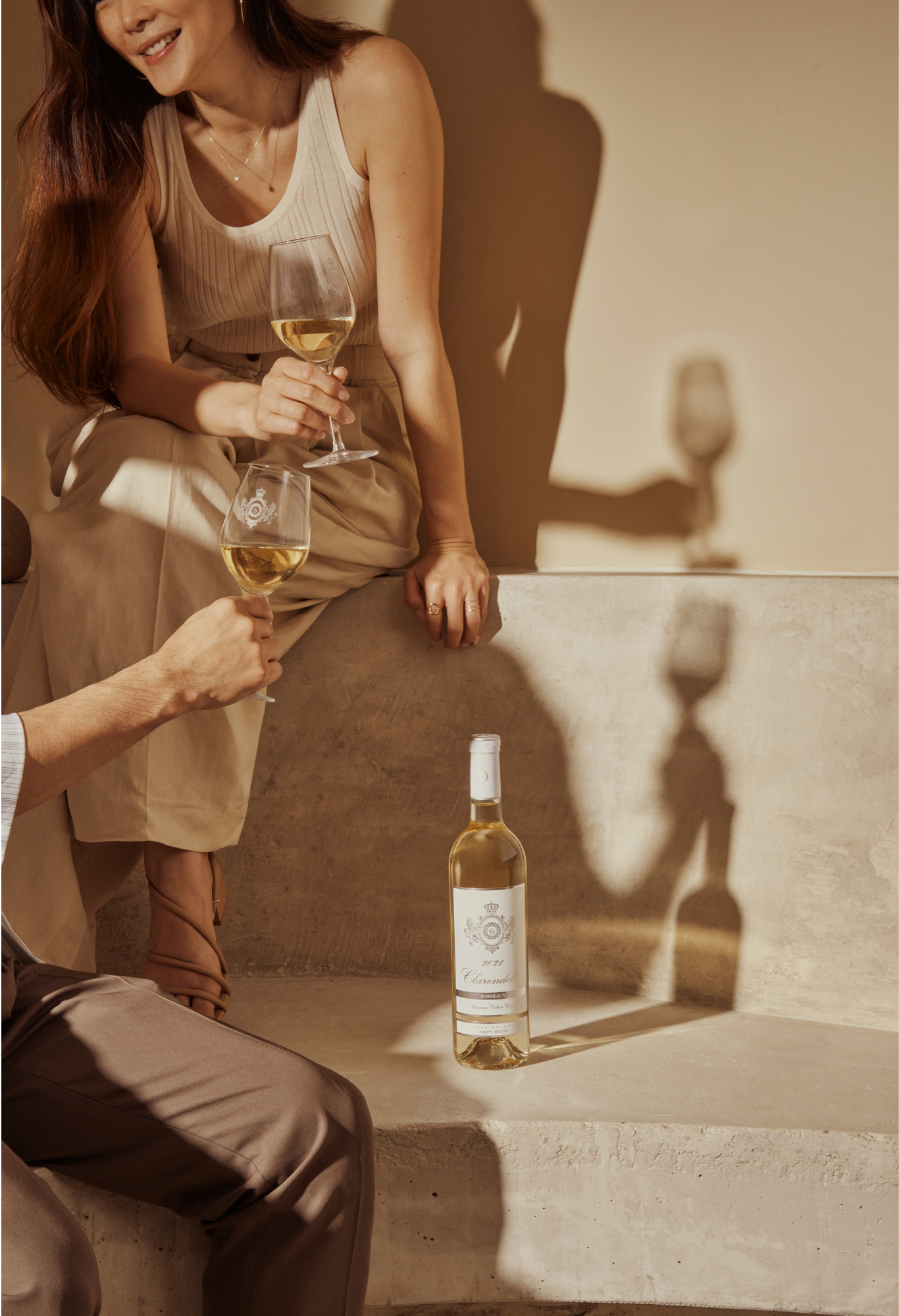 2018
Clarendelle Bordeaux White
Clarendelle Bordeaux White is inspired by the subtle structure of Domaine Clarence Dillon white wines, containing the unique mystery of its rare and illustrious cousins. Clarendelle Bordeaux White is a delicate blend of two traditional Bordeaux varietals, Sémillon and Sauvignon, to which, in some years, a flourish of Muscadelle may be added.

Tasting notes
Sauvignon Blanc is particularly expressive with fresh fruit and citrus aromas. Sémillon accounts for a wine's voluptuousness on the palate, whereas Muscadelle contributes delightful hints of ripe fruit. Brilliant pale-yellow colour. The blend displays minerality, richness, and complexity. This wine unveils quince and ripe pear aromas. Sémillon and Muscadelle are especially assertive this year, providing attractive notes of passion fruit and lychee. The lively bouquet follows through to the palate with fresh menthol overtones. This wine is elegant, full-bodied, and long-lasting with hints of spice and liquorice.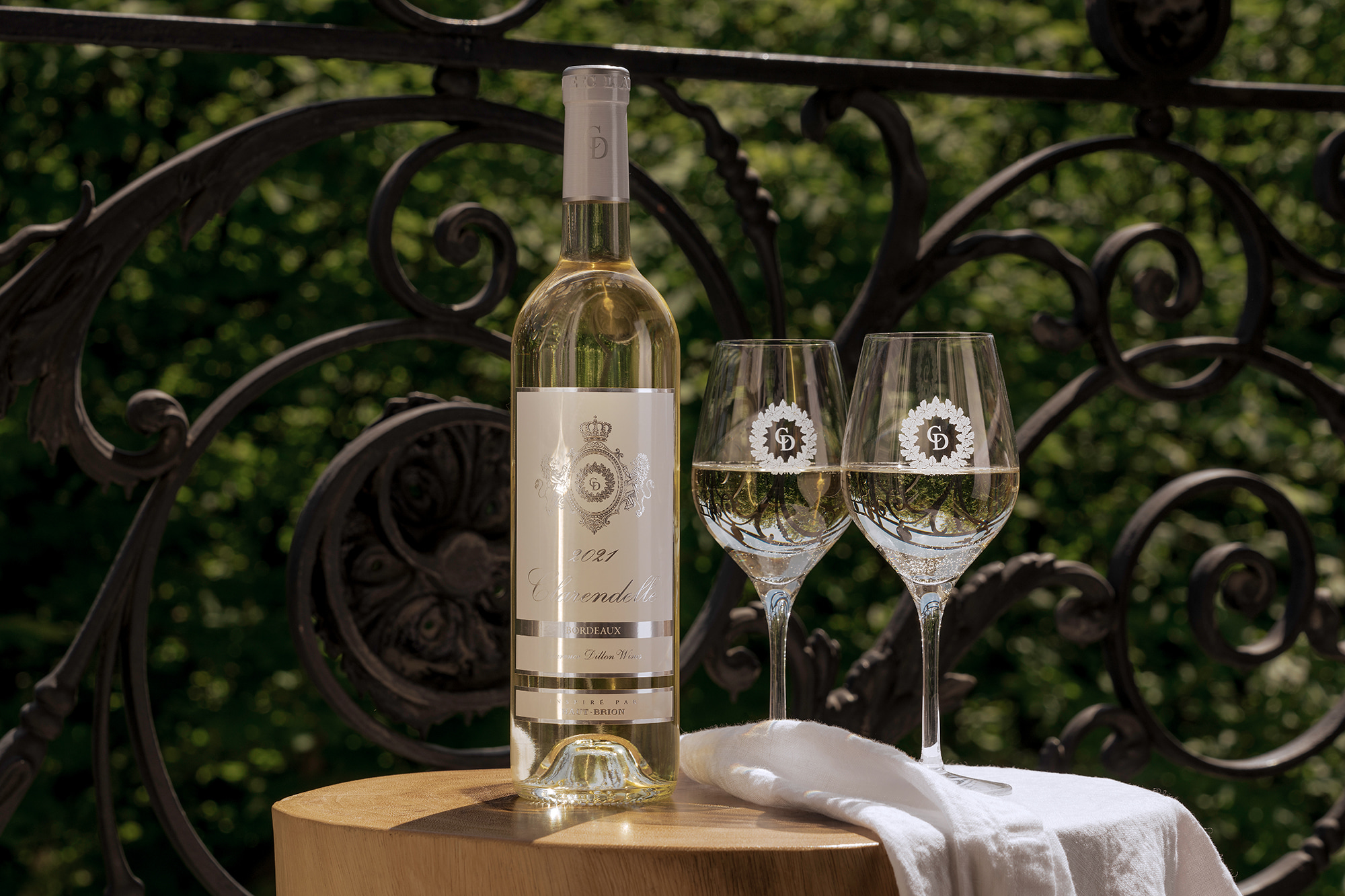 Climate
A rainy winter and spring enabled the soil to store up significant water reserves. Fortunately, the humid weather did not upset flowering. Summertime marked the arrival of hot days and cool nights, which dried out the soil, kept the vines healthy, and provided ideal sun exposure conducive to producing perfectly ripe grapes until the harvest.
A few figures
Serving suggestions

Ideal temperature: 10 – 12.5°C.

This wine can be served immediately after uncorking, without decanting.

Grapes varieties

42% Sémillon
30% Sauvignon blanc
28% Muscadelle

Alcohol by volume


Choose your vintage