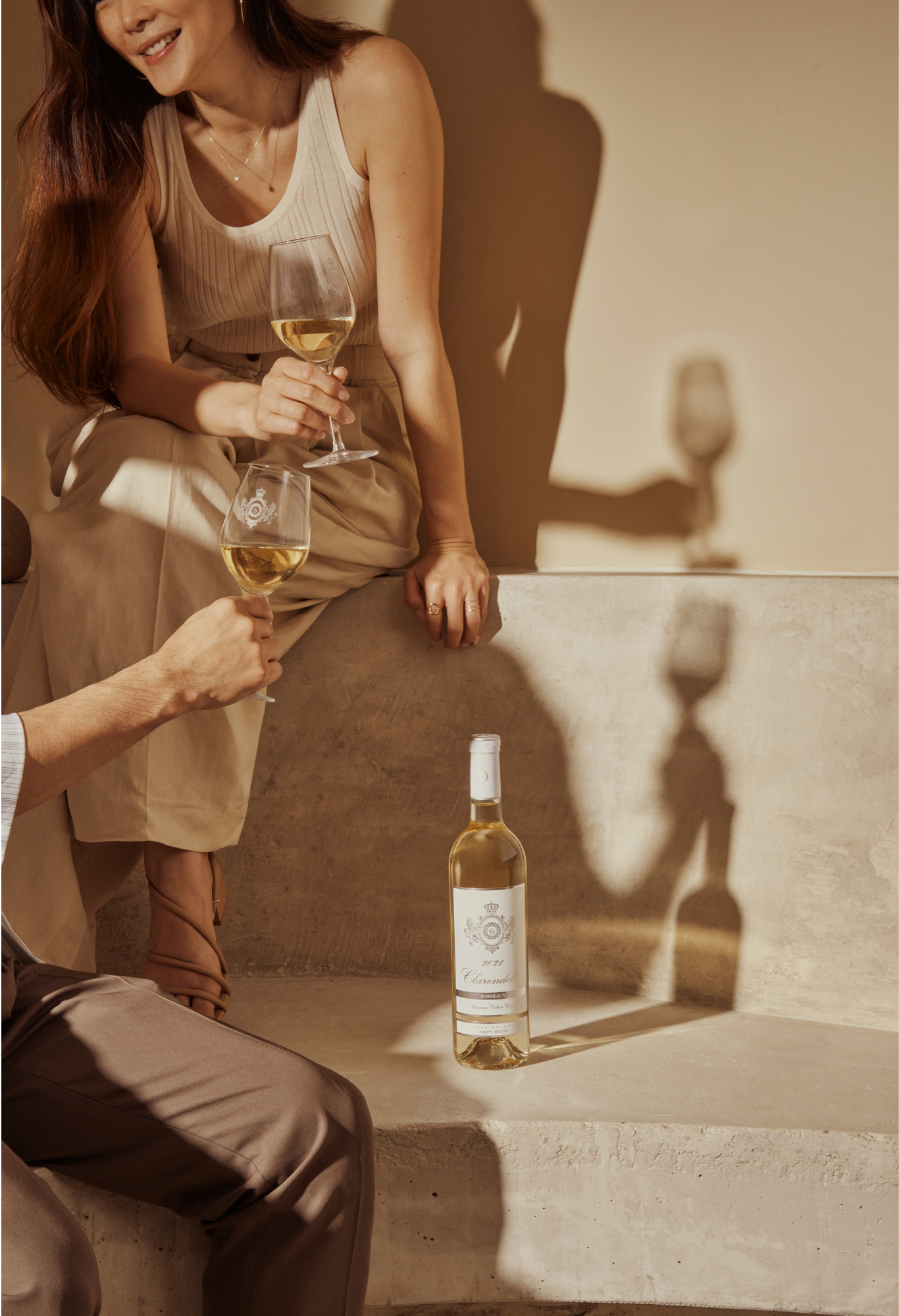 2017
Clarendelle Bordeaux White
Clarendelle Bordeaux White is inspired by the subtle structure of Domaine Clarence Dillon white wines, containing the unique mystery of its rare and illustrious cousins. Clarendelle Bordeaux White is a delicate blend of two traditional Bordeaux varietals, Sémillon and Sauvignon, to which, in some years, a flourish of Muscadelle may be added.

Tasting notes
Sauvignon Blanc is particularly expressive, with aromas of fresh fruit and citrus, while Sémillon and Muscadelle are especially assertive this year, providing attractive aromas of apricot and lychee. Sémillon accounts for the wine's voluptuousness on the palate, whereas Muscadelle contributes delightful hints of ripe fruit.
The colour is brilliant pale yellow with green highlights. The bouquet features lovely nuances of rose petal and hawthorn blossom.
The wine is powerful, full-bodied, and well-balanced, with a lemony freshness and vivacity.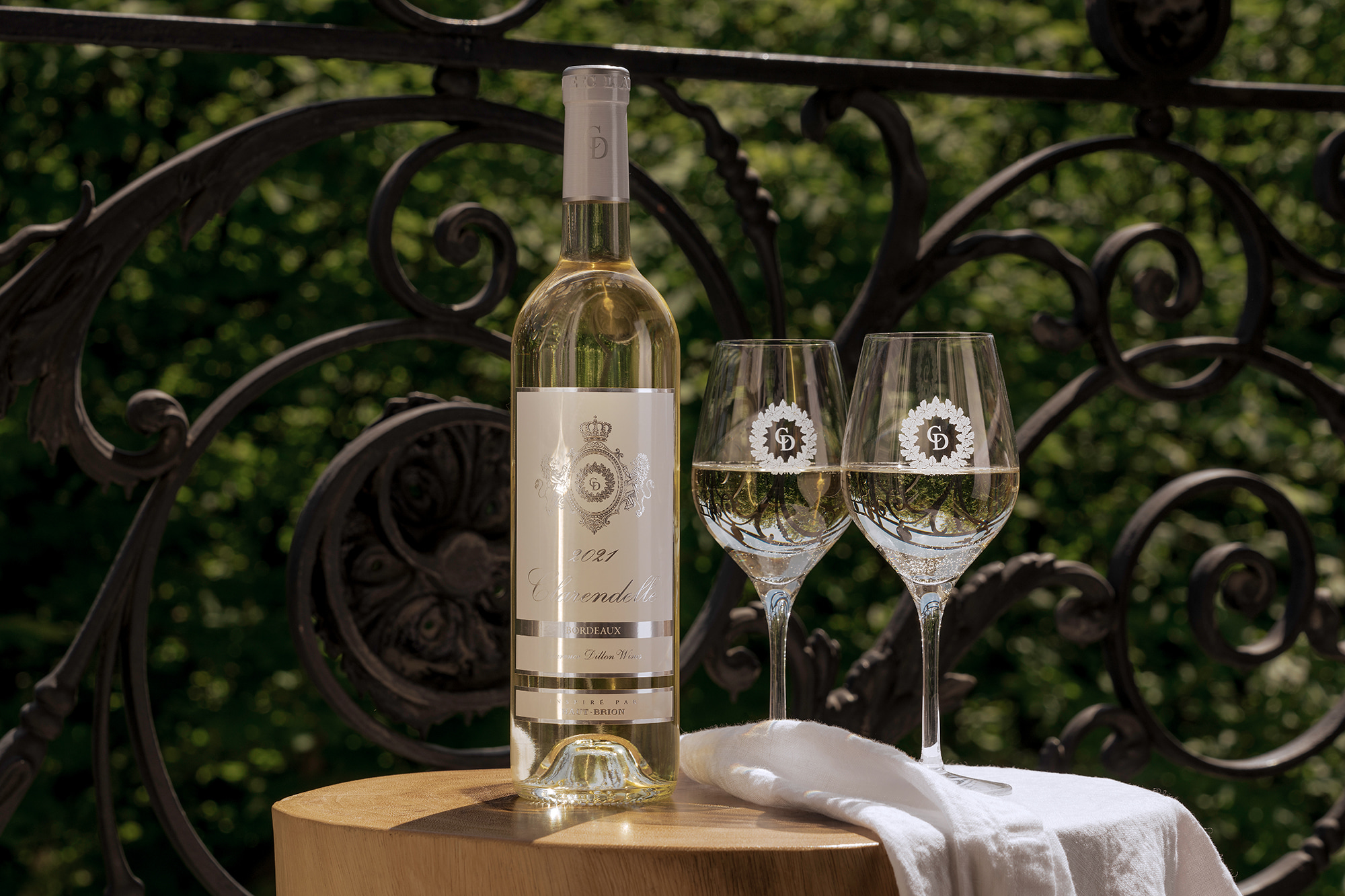 Climate
The weather was ideal starting in the month of May, and was very favourable to vine growth. Nature even made up for the delay caused by frost that occurred in late April.
The warm, sunny summer was perfect for ripening.
The harvest ended up being very early and the resulting white wines are superb – not only beautifully ripe, but also very fresh with plenty of volume.
A few figures
Serving suggestions

Ideal temperature: 10 – 12.5°C.

This wine can be served immediately after uncorking, without decanting.

Grapes varieties

69% Sémillon
19% Sauvignon blanc
12% Muscadelle

Alcohol by volume


Choose your vintage