Clarendelle,
the Wine of Arts
With the impetus of Clarence Dillon, the family patriarch, the Dillon family has continued to support the arts internationally over many generations. Clarendelle benefits from this culture and heritage.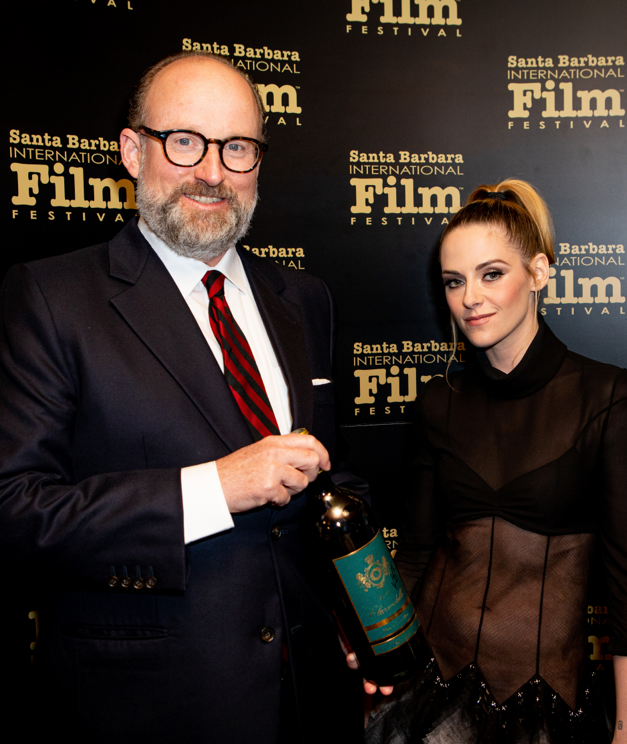 Clarendelle & Cinema
Clarendelle, inspired by Haut-Brion has recently been seen on the tables of both cinema and television's most popular shows, perhaps most recently on Netflix's hugely successful and witty portrayal of life in a Parisian PR agency, Emily in Paris. Clarendelle wines can be seen, lighting up many sequences and dining tables throughout the series. Clarendelle, the Bordeaux's first premium family of wine is the brainchild of Prince Robert de Luxembourg. The strong connection with cinema was simply natural: cinema has been in Prince Robert's blood from the beginning, as he started his professional life as a screen writer in Los Angeles!
In 2022, Clarendelle is the official and exclusive wine Partner of the Santa Barbara International Film Festival. Globally celebrated and respected, the SBIFF is a cinema festival of 35 years standing. Regularly cited as a strong influence on the outcome of the Oscars, the SBIFF hosts 100,000 passionate film enthusiasts and celebrities, watching over 300 films and tributes over 11 days. This year, on March 4th, the festival honoured internationally acclaimed actor Kristen Stewart, with the American Riviera Award for outstanding contribution to American cinema, while also being Oscar-nominated for her role as Lady Diana Spencer.
Clarendelle & Music
With the impetus of Clarence Dillon, the family patriarch, the Dillon family has continued to support the arts and education internationally over many generations. Clarence Dillon, esthete and Francophile, was a great art connoisseur and collector. Transmission is a fundamental concept for Domaine Clarence Dillon and it is even more relevant for Clarendelle, inspired by Haut-Brion, which benefits from this unique culture and heritage.
This is why Clarendelle supports young talents in Art & Music fields especially encouraging mentorship initiatives. Clarendelle is the Montreux Jazz Festival Exclusive foreign wine sponsor since 2016 and supports the Montreux Jazz Artists Foundation connecting music and wine like never before. Deeply convinced that wine and culture are related, Clarendelle supports young talents, especially encouraging mentorship initiatives to reveal and promote up-and-coming musicians.
Creating a concert is like creating a good wine: selecting the best elements in order to create something coherent, balanced and unique. Clarendelle blends are revisited each year in order to reflect only the finest parcels of wine in each individual vintage. Where legends inspire young talent… Clarendelle is pleased to be part of such an inspiring project.