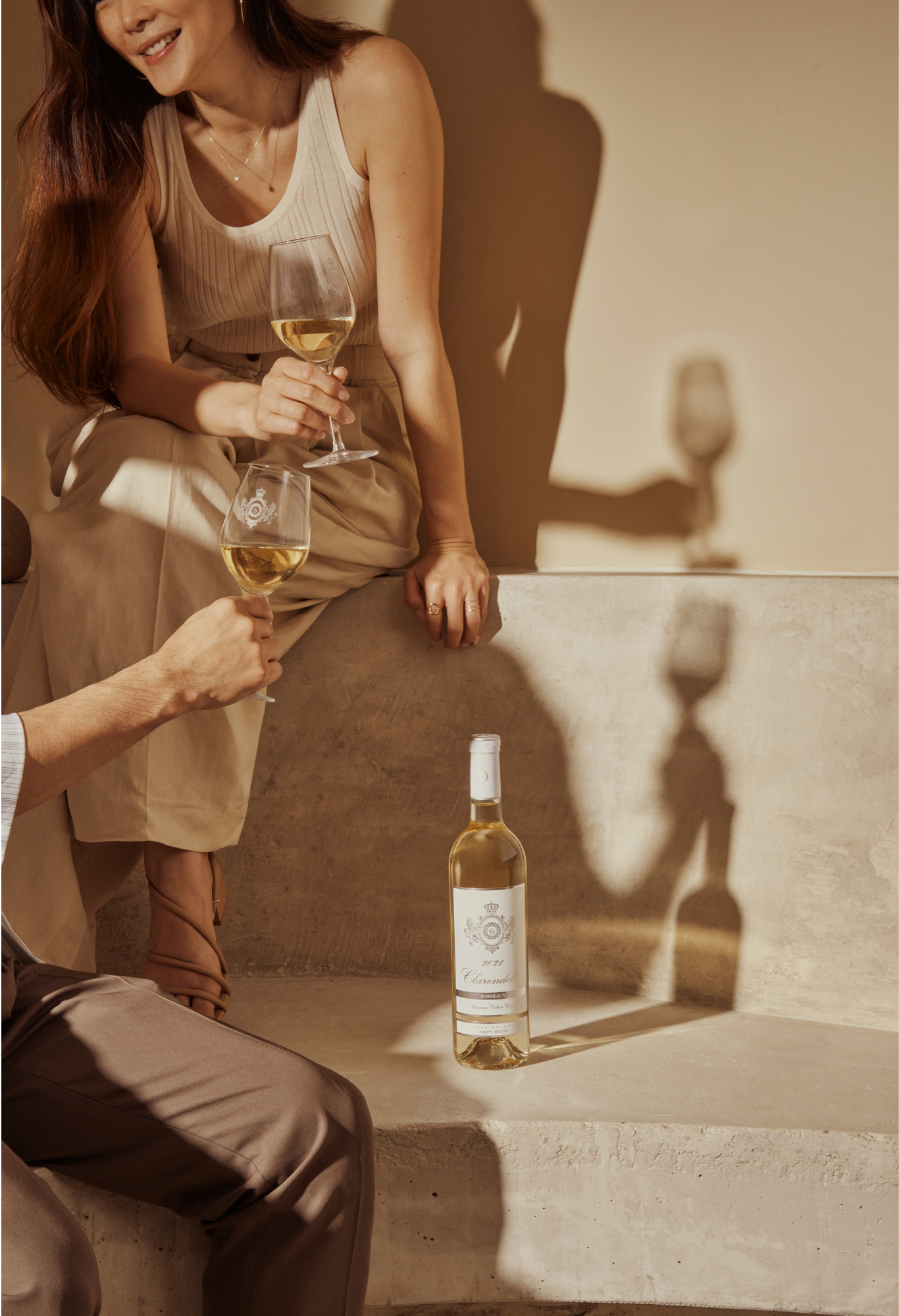 2014
Clarendelle Bordeaux White
Clarendelle Bordeaux White is inspired by the subtle structure of Domaine Clarence Dillon white wines, containing the unique mystery of its rare and illustrious cousins. Clarendelle Bordeaux White is a delicate blend of two traditional Bordeaux varietals, Sémillon and Sauvignon, to which, in some years, a flourish of Muscadelle may be added.

Tasting notes
The wine has a beautiful pale yellow colour. It is very concentrated, round, and rich. It is also wonderfully vivacious on the palate, with mineral overtones.
The Sauvignon Blanc, from deep gravel soil, contributes hints of tropical fruit and citrus, with plenty of minerality. Sémillon and Muscadelle add aromas reminiscent of fresh fruit and white flowers.
The wine features a long, rich finish with good acidity and wonderful freshness.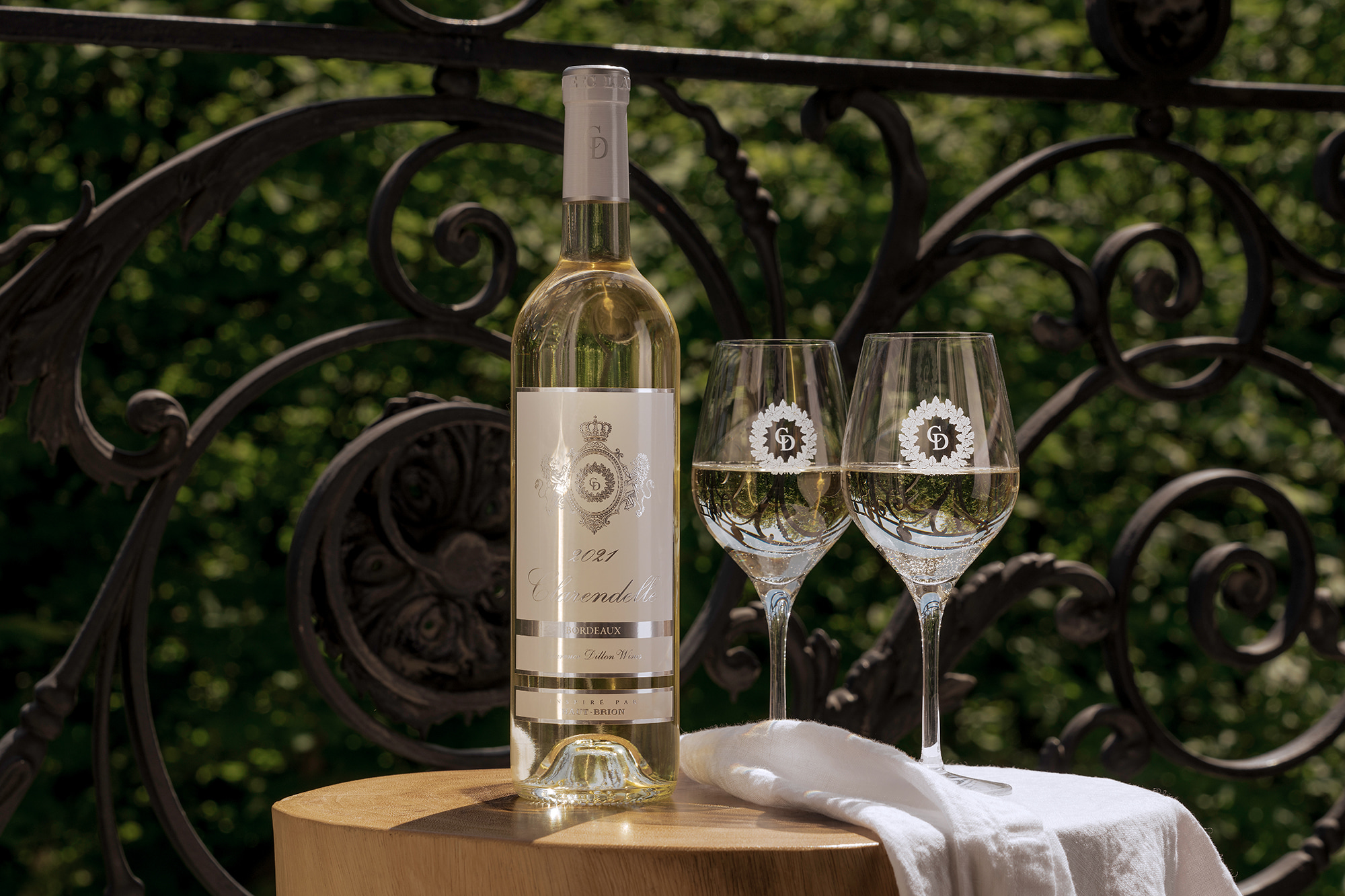 Climate
Fine spring weather was conducive to a good start to the growing season.
The 2014 vintage benefited from a remarkable Indian summer and a dazzling, dry and sunny month of September, with temperatures close to 30°C. This superb weather, with cool night-time temperatures, enabled the grapes to ripen beautifully, and they were picked in excellent conditions.
The fruit displayed good sugar content, fine acidity, and a great potential.
A few figures
Serving suggestions

Ideal temperature: 10 – 12.5°C.

This wine can be served immediately after uncorking, without decanting.

Grapes varieties

70 % Sauvignon Blanc
25 % Sémillon
5 % Muscadelle

Alcohol by volume


Choose your vintage