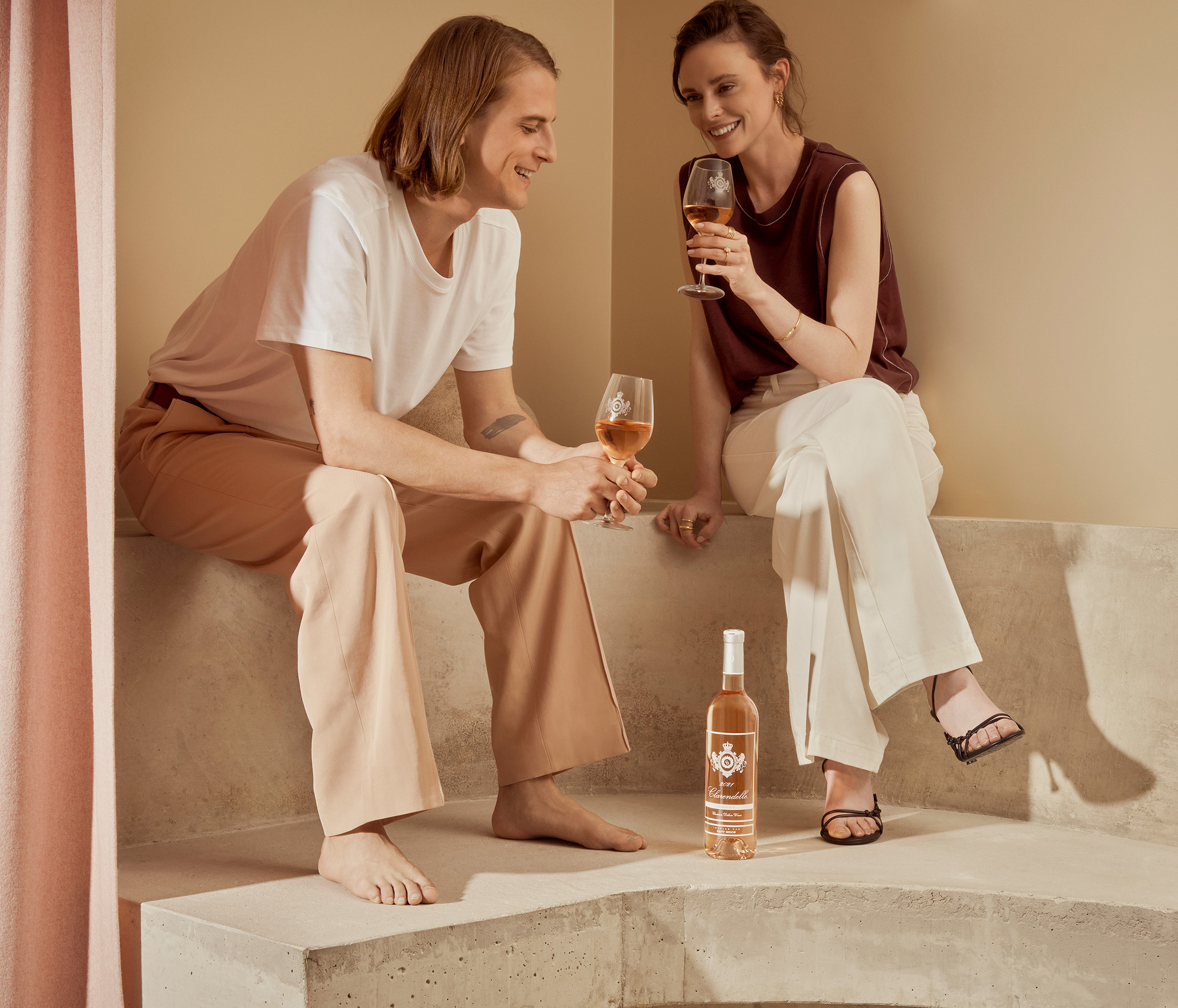 2020
Clarendelle Bordeaux Rosé
The first official rosé wine in the history of Domaine Clarence Dillon, Clarendelle Bordeaux Rosé is produced by a short maceration of Merlots and Cabernets and is notable for its finesse, strength and delicious flavour. This gastronomic rosé has a fruity, fragrant personality, blended with harmony and elegance.

Tasting notes
Brilliant pale salmon-pink colour.
The nose is dominated by wonderfully ripe Merlot bursting with sweetness and freshness, revealing notes of blackcurrant and tangy raspberries.
Strawberry and grapefruit overtones follow through to the palate, accompanied by hints of spice contributed by the Cabernets.
An impressively long, flavoursome and high-quality finish, underpinned by crunchy, delicious fruit flavours and superb freshness.
2020 Clarendelle Rosé is beautifully balanced while preserving all its mineral character.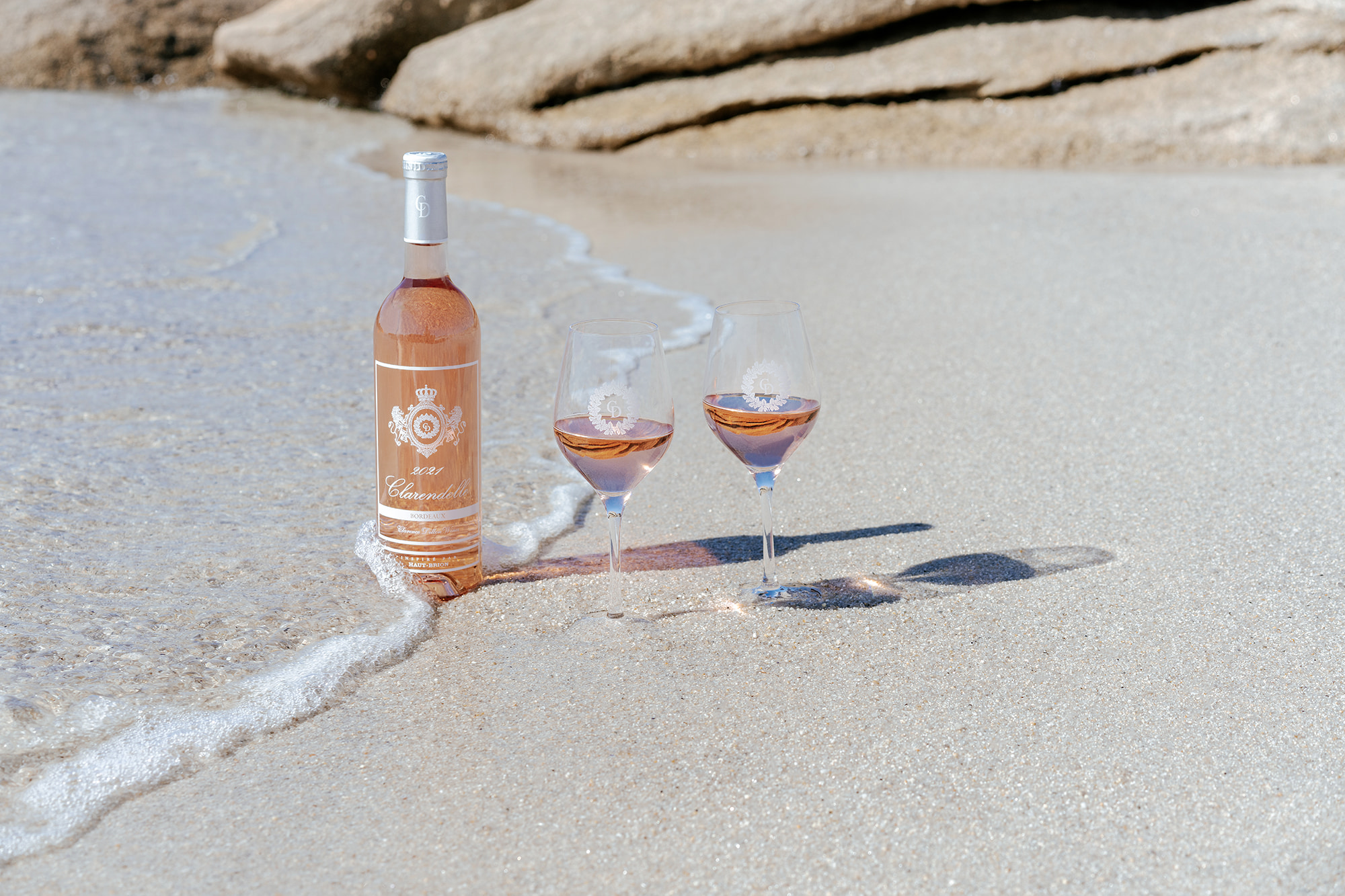 Climate
2020 produced an early-ripening, well-balanced vintage.
After a mild winter, the weather began to change, with heavy rainfall providing the necessary water reserves to support the vines over the summer.
Bud break occurred late February before the sun returned in April and May, conducive to early, even flowering.
Hot, dry conditions settled in from late June onwards but gave way to storms in mid-August. Véraison (colour change) took place mid-July under this ideal spell of weather. The grapes reached optimum ripeness thanks to their very healthy state, up until picking.
Our selection of rosé wines come from dedicated plots, harvested in early September. They display excellent balance between sugar and acidity and an intrinsic fruitiness due to
cool nights in August.
A few figures
Serving suggestions

Ideal temperature: 10 – 12.5°C.

This wine can be served immediately after uncorking, without decanting.

Grapes varieties

41% Cabernet Franc
41% Merlot
18% Cabernet Sauvignon

Alcohol by volume

Choose your vintage