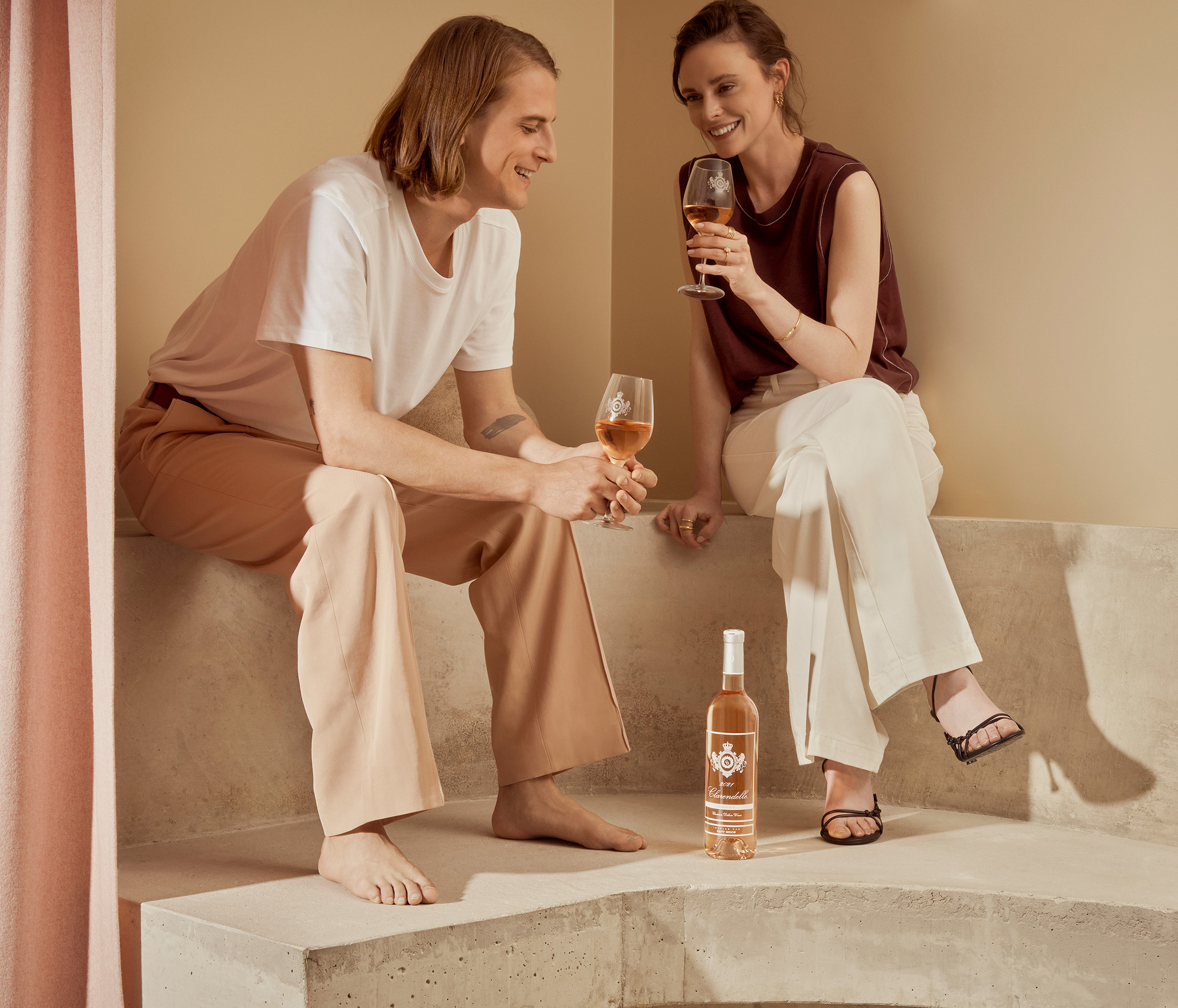 2021
Clarendelle Bordeaux Rosé
The first official rosé wine in the history of Domaine Clarence Dillon, Clarendelle Bordeaux Rosé is produced by a short maceration of Merlots and Cabernets and is notable for its finesse, strength and delicious flavour. This gastronomic rosé has a fruity, fragrant personality, blended with harmony and elegance.

Tasting notes
2021 Clarendelle Bordeaux Rosé retains that pale colour, with an iridescent, salmon-pink hue. The nose is powerful, with wonderful hints of tropical fruit led by lychee and pomegranate. This is a solid, well-balanced wine, framed by a smooth tannic structure.
The palate is accented with menthol and liquorice notes, accompanied by peppery overtones from the Cabernet as well as tropical hints of grapefruit.
Without ever losing that beautiful, tangy freshness, the wine is rich and indulgent, lingering long on the palate.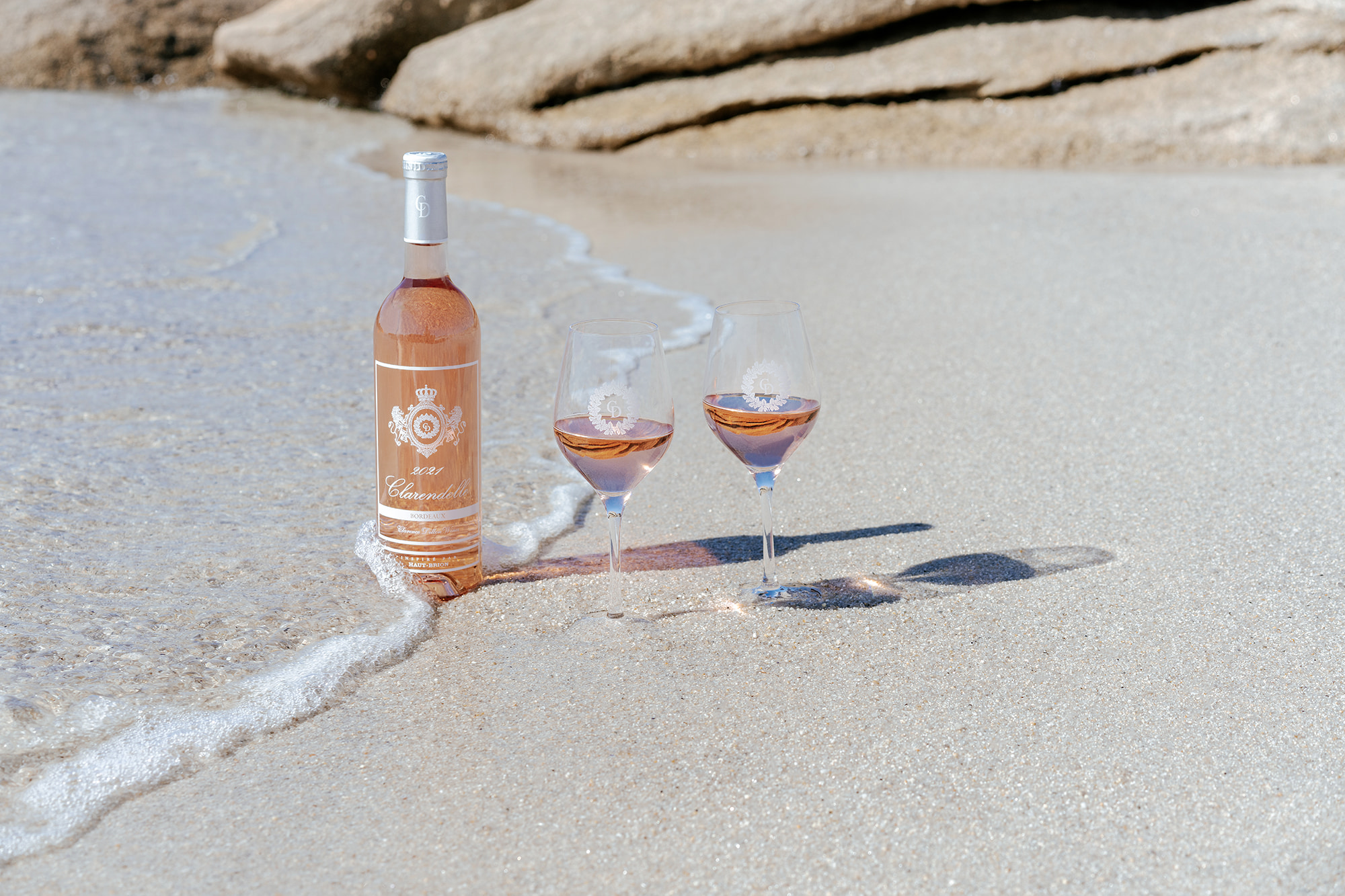 Climate
The 2021 vintage was shaped by the whims of nature. Cold spells during spring set the tone, followed by consistently high rainfall throughout the growth cycle, resulting in an unprecedented threat of vine diseases. The weather warmed up somewhat in late spring, with temperatures conducive to good ripening.
The broadly "cool" summer yielded grapes with promising acidity levels, making for attractive, fruity and aromatic wines.
Our selection of rosé wines come from dedicated plots, harvested slightly later this year, in the last two weeks of September.
Thanks to direct pressing and very short maceration in a controlled atmosphere, the wines have a beautiful pale-pink colour, as well as a rich and smooth palate.
A few figures
Serving suggestions

Ideal temperature: 10 – 12.5°C.

This wine can be served immediately after uncorking, without decanting.

Grapes varieties

65% Merlot
32% Cabernet Sauvignon
3% Cabernet Franc

Alcohol by volume

Choose your vintage