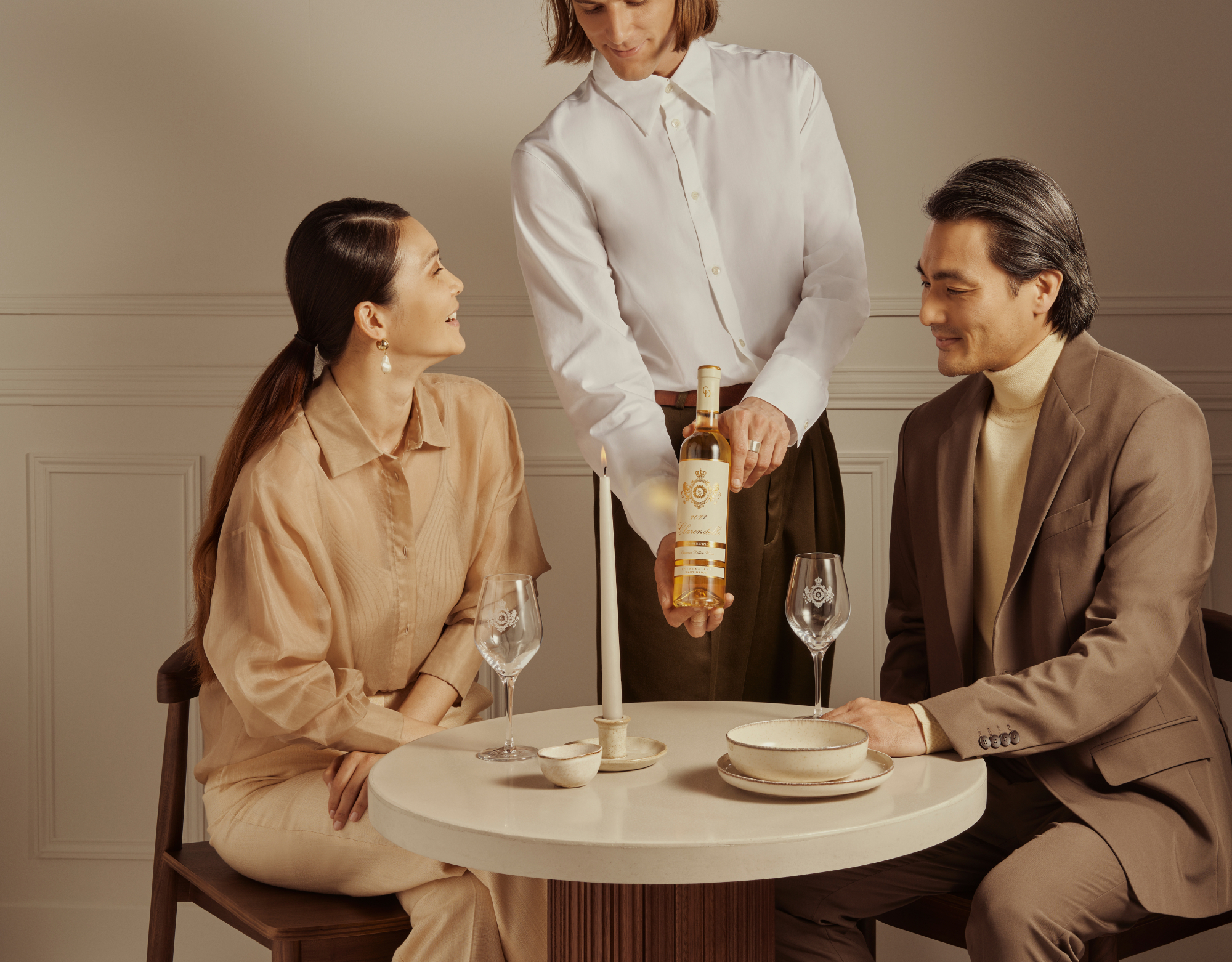 2021
Clarendelle Amberwine
The character and subtle structure of Clarendelle Amberwine comes from the combination of two types of grape maturation, Botrytis Cinerea (the grapes develop noble rot as in Sauternes) and late harvest. Amberwine takes its name from the magnificent "amber" colour that it takes on as it ages. Amberwine is a blend of Semillon and Muscadelle grapes. This charming, accessible and modern wine is distinguished by its freshness and its intrinsic balance of floral fruit and acidity.

Tasting notes
This 2021 Amberwine displays golden amber highlights – a promising sign of things to come.
The nose is very expressive, revealing tropical fruit aromas of pineapple and papaya, mingled with notes of ripe, almost candied stone fruit such as peach and apricot.
The lovely aromatic expression follows through to the palate, balanced out by excellent acidity and enticing richness.
The resulting wine is complex, well-concentrated and velvety with beautiful minerality.
The lively finish is underpinned by hints of honey and apricot.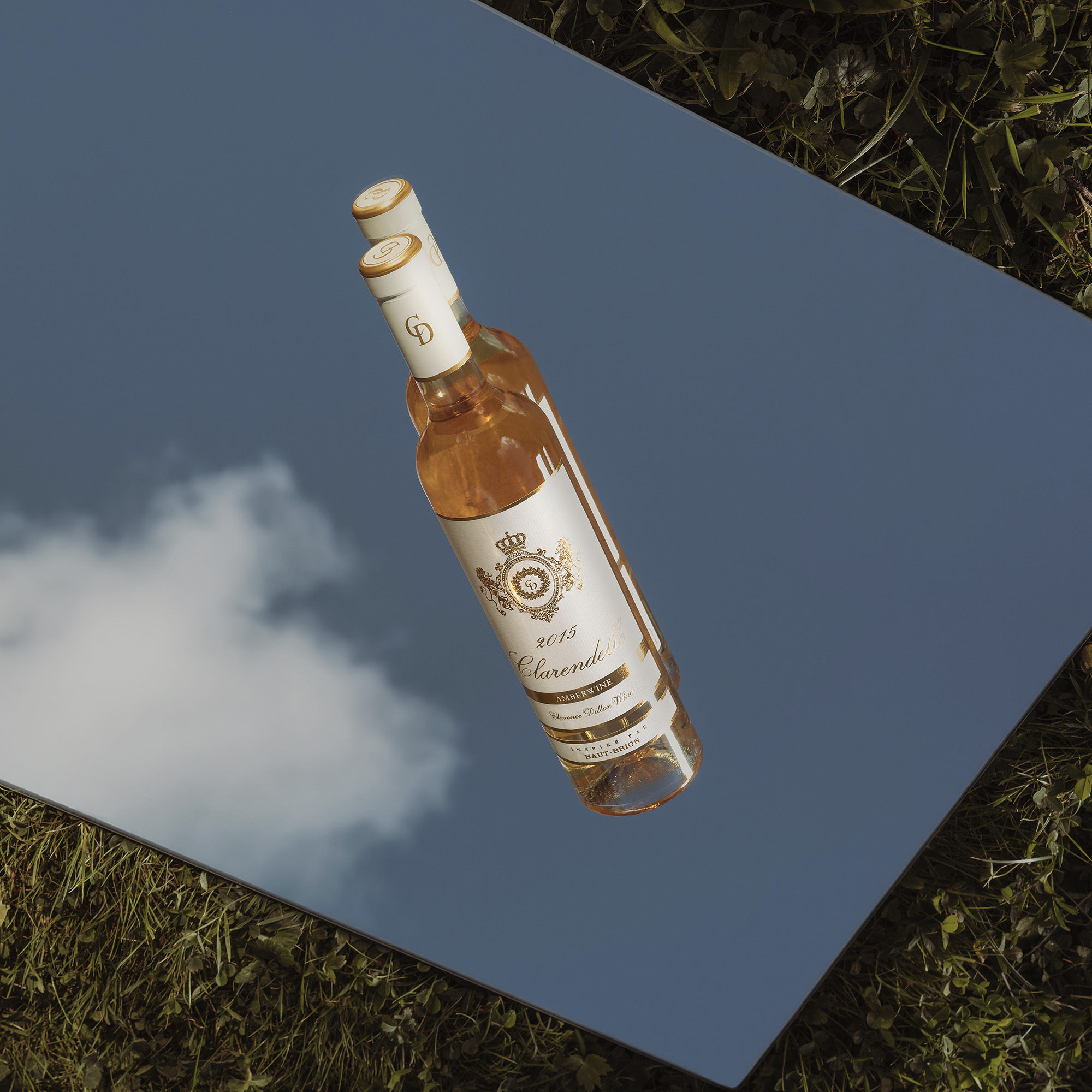 Climate
The 2021 vintage was shaped by the whims of nature. Cold spells during spring set the tone, followed by consistently high rainfall throughout the growth cycle, resulting in an unprecedented threat of vine diseases. The weather warmed up somewhat in late spring, with temperatures conducive to good ripening. The broadly "cool" summer yielded grapes with promising acidity levels, making for attractive, fruity and aromatic wines. The wet, sunny autumn was conducive to the wonderful development of Botrytis cinerea. 
A few figures
Serving suggestions

Serving temperature: 9°- 12°C
We suggest opening the bottle a half hour before serving.

Grapes varieties

80% Sémillon
20% Muscadelle

Alcohol by volume


Choose your vintage